brand
and Content Strategy Services
You think you're special?
So do we.
That's why we'll help create, refine or further improve your company's identity, differentiators and positioning (or, in madison/miles speak, your company's story). You know, the things that make you better and different — and uniquely awesome.
Getting to Know You
Our relationship with every new client begins with the Discovery/Launch period, which includes discussions about your business, its place in the world, its goals and more — along with a lot of info sharing on your part, and some deep diving into your industry on our part.
We'll also do some soul searching with you during what we fondly call our Beanbag Session (because it's kind of soft and squishy), a "design thinking"-driven workshop where we examine your company's vision, mission, branding and more.
By the end of the Discovery/Launch period, we're ready to weave your brand's key attributes and essence into every part of your digital marketing program. In other words, we're ready to unleash your inner awesome.
the backbone of effective digital marketing
What's the secret to digital marketing success? (Well, besides awesome content, of course.)
It's a cohesive, overarching digital strategy that fully integrates content, SEO, PPC, sales acceleration and more to help you build a better business.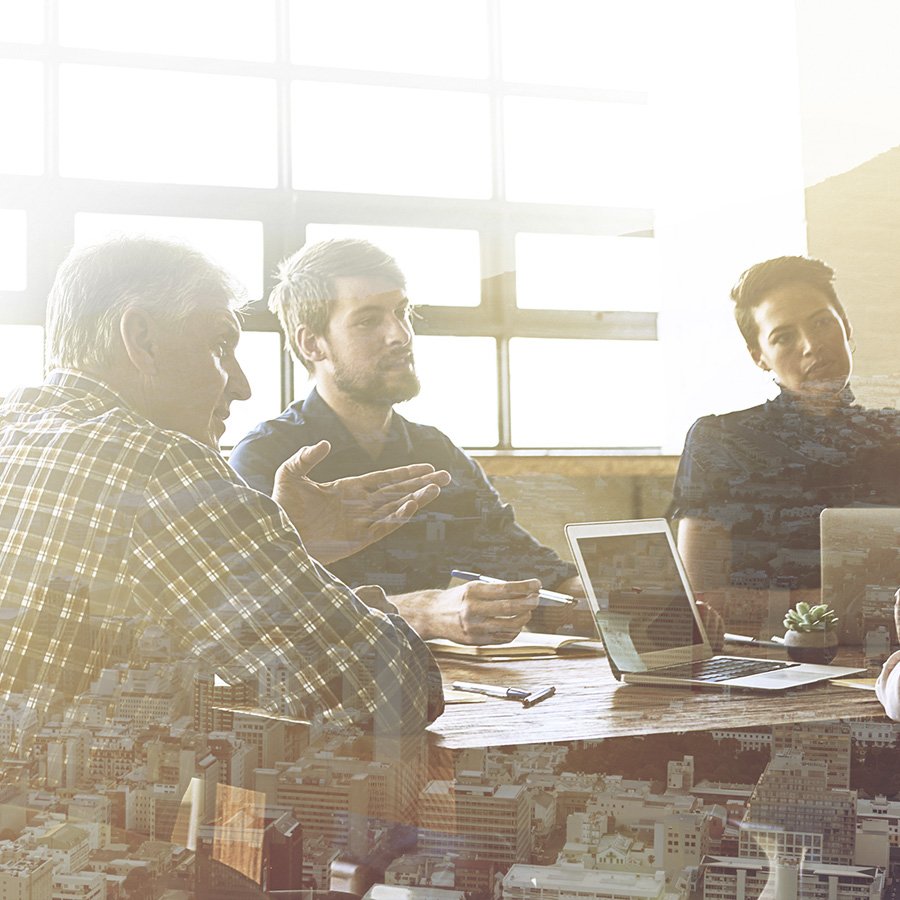 We Live For This Stuff
And it's why we'll work with you during the Discovery/Launch period to develop your own m360 Marketing Map, an actionable digital marketing strategy built to get you results where they matter most: your bottom line.
Specific deliverables in the m360 Marketing Map include:
buyer personas. Using any existing audience segmentation or personas that your company has available as a starting point, we'll work with your team to revise and expand (or create, if necessary) these representations of your key customer groups.
an analysis of your competitors. We'll identify how your key competitors are performing across a variety of online metrics, including traffic, content quality and social media efforts.
a recommended keyword portfolio. Our goal here is to find and track ranking opportunities (broad-match terms and longer-tail keywords) on a per-persona, per-buyer's-stage basis — which, in turn, helps drive your content calendar.
baselines and goals for our marketing efforts. Based on the performance indicators your company has already established, as well as key metrics we uncover — keyword rankings, visits to leads, landing page submission/conversion, etc. — we'll determine your digital marketing program's key success metrics.
a cross-platform content calendar. This rolling calendar (which we manage) helps ensure that each piece of content we develop, distribute and promote fully aligns with your buyer personas, the buyer's journey and sought-after keywords.
We'll Look After Your Look
We've helped many small and medium-size businesses refine or even overhaul their visual identities. When it's time for a nip and tuck, let m3 restore the "ahhh!" in your brand's awesome.
Because everyone's crazy 'bout a sharp dressed brand.