You've worked hard to write that white paper, eBook or blog post. Don't let all that work go to waste by making one of these six common design mistakes — any of which would do your brand a big disservice!
Mistake #1: Bad Typeface Choices
What makes a typeface "bad"? For the novice, it may not be clear. Pay attention to your competitors — are they using Comic Sans or Curlz? Probably not, unless you're competing with a lemonade stand.
Using a secondary font choice is great for separating titles and headlines from body text, but be sure they are different enough for contrast, and not for unintentional shock value. Also avoid using too many fonts, which can turn a clean and professional document into an incoherent jumble.
(Image Source: PassiveAgressiveNotes.com)
Good typefaces are simple, easy to read, and crafted by professionals. Steer clear of free typefaces and stick with the classics like Helvetica, Garamond, Minion, etc., or license a typeface from a reputable font foundry like Hoefler & Co. For a list of the 100 best typefaces of all time, visit 100besttypefaces.com.
Mistake #2: No Hierarchy
Take advantage of your well-chosen typefaces and create visual hierarchy in your content. It is vital to include a succinct headline and to break up large sections of content with subheads. Emphasize important pieces of information using sidebars or pull quotes as necessary. Differences in font size, weight, and color will allow the reader to skim and digest your information easily.
" Emphasize important pieces of information using sidebars or pull quotes as necessary."
Once your hierarchy is established, use it consistently throughout. Anyone should be able to flip or skim through the entire document and identify which style is indicating what. A strong hierarchy ensures readers easily find what they're looking for, as well as understand how each part is connected to the whole.
Mistake #3: Using the Wrong Tools
You wouldn't build a patio out of popsicle sticks, so why would you try to lay out a multi-page project in the wrong program (we're looking at you, Microsoft Office)? Nor would you want a multi-page white paper communicated through individual JPGs instead of a single PDF. The result could be unsightly, unusable and damaging to your brand.
If you're not well-versed in using Adobe's industry-standard software such as InDesign, this is the best time to enlist the help of a trained, certified professional.

The best software for day-to-day needs isn't the best tool for a professional-looking design.
Mistake #4: Inappropriate Stock Imagery
Hiring a professional photographer may not always be an option, which makes stock photography a great resource for businesses of all sizes. Imagery should add clarity to your content, not clutter that dilutes your message. A few questions to ask when considering your image: Is it relevant? Is it obvious? Is it the right tone? Is it in line with your brand's style?
Understand what message you want the image to communicate and use your best judgment when selecting stock images.
A confusing image leads to a confused reader.
Since it's possible for many companies use the same stock photo services, you might notice companies using the same " best" image on a given topic. Don't blend in with the crowd; if you think you've seen it before, find a new image or angle on the same subject—just make sure your choice makes sense.

Mistake #5: Too Much "Pop"
Remember to use all things in moderation. Limit your color palette, and avoid unnecessary special effects like glows, shadows and gradients. Great designs communicate their message as simply as possible, which isn't always easy! Be careful not to fill up every inch of space, either. White space is your friend — give your content some breathing room.
Mistake #6: Forgetting Your Audience
Never forget your buyer persona. You have carefully crafted your content to appeal to this audience and every design decision must be made with them in mind. See things from their perspective: Is the typography easy to read? Do the color and image choices make sense in the context of this industry? Does your company look reputable and trustworthy? Is there anything your demographic might not " get" or requires a few seconds to understand?
The design should be helpful to the audience, communicating the big idea as quickly as possible. Does it?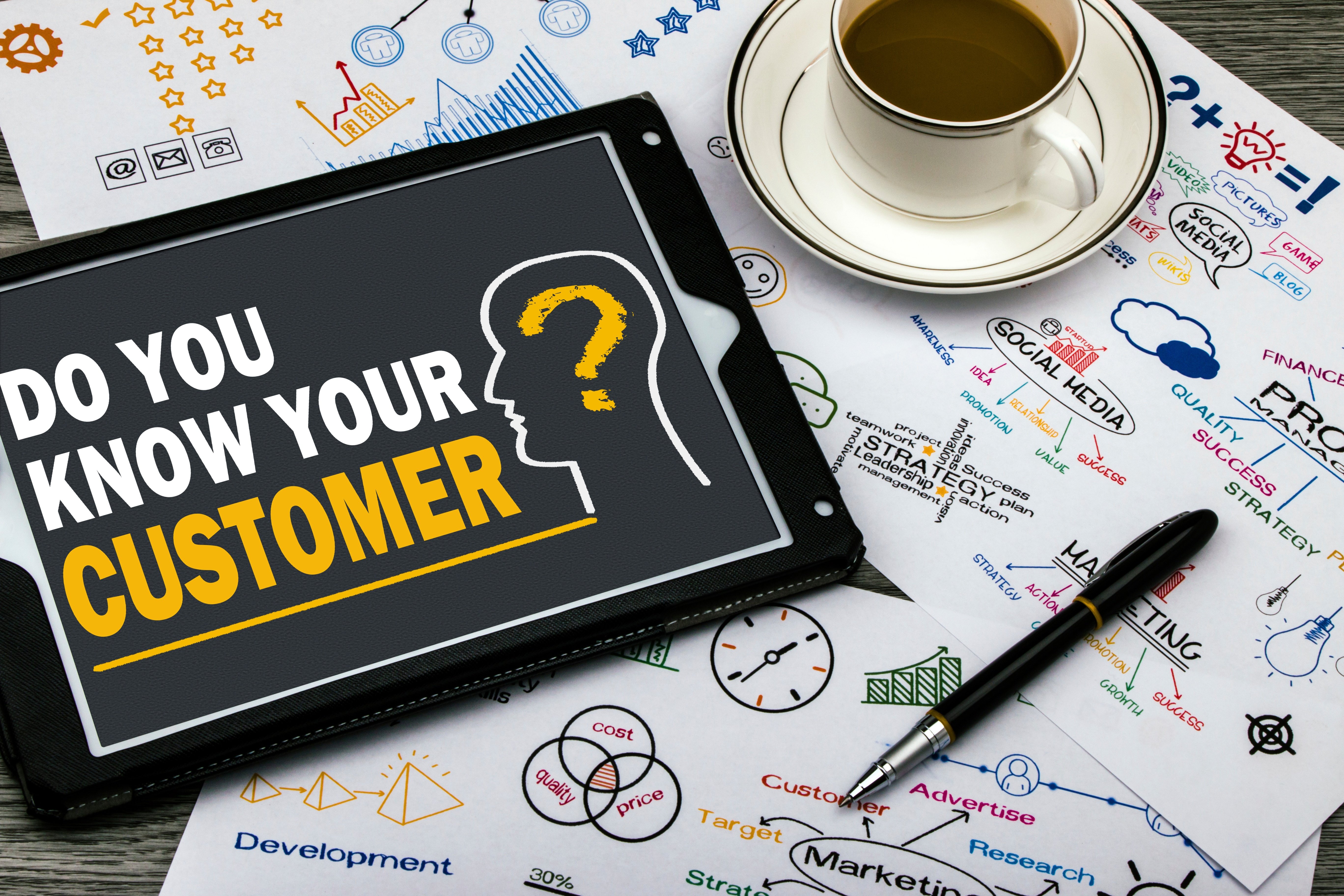 For more on this topic, read our blog post " Top Tips for Building Buyer Personas" .
CONCLUSION
DIY graphic design can work in a pinch. Ultimately, the best thing you can do for your content (and your brand) is to enlist the help of a professional graphic designer. Look for an experienced designer with an education in design and up-to-date certifications. Just like hiring a reputable contractor for your home, a good designer will do the heavy lifting so you can focus on growing your business.