When I joined the team at madison/miles media, I had never heard of HubSpot. One of my first tasks as a creative specialist was to complete the HubSpot certification. This meant I would learn the ins and outs of HubSpot's software.
At first, I thought taking an online course was the last thing I wanted to do – hadn't I just taken enough courses in graduate school?
But having taken and passed the certification, I can now vouch for how meaningful, helpful and integral HubSpot is for companies looking to incorporate an inbound marketing strategy into their business.
If you're reading this blog post, you most likely aren't asking yourself, what is inbound marketing? You probably already know all about it. But for the inbound newbies, here's a quick summary: inbound marketing is essentially the opposite of traditional marketing.
Instead of spending your money pushing out a product to potential customers, you spend it trying to engage and intrigue them hoping they'll come to you. This marketing strategy involves copious creation of engaging content in the form of blogs, eBooks, whitepapers and podcasts, and promotion of this content on social media.
Once potential customers have landed on your site, you can convert them into sales leads through calls to action and landing pages, and ultimately turn them into customers — and, eventually, brand ambassadors, too.
You may be thinking, I can create content and find a way to convert potential leads on my own; do I really need this software? Does HubSpot work? The answer is an overwhelming yes. It works and it will make your inbound strategy infinitely more streamlined and successful.
HubSpot software provides all of the tools you need to launch and maintain a successful inbound strategy. Oh, and 19,000 customers in 90 countries use HubSpot for inbound marketing. Proven performance? I'd say so.
Here are some of my favorite features of HubSpot's software: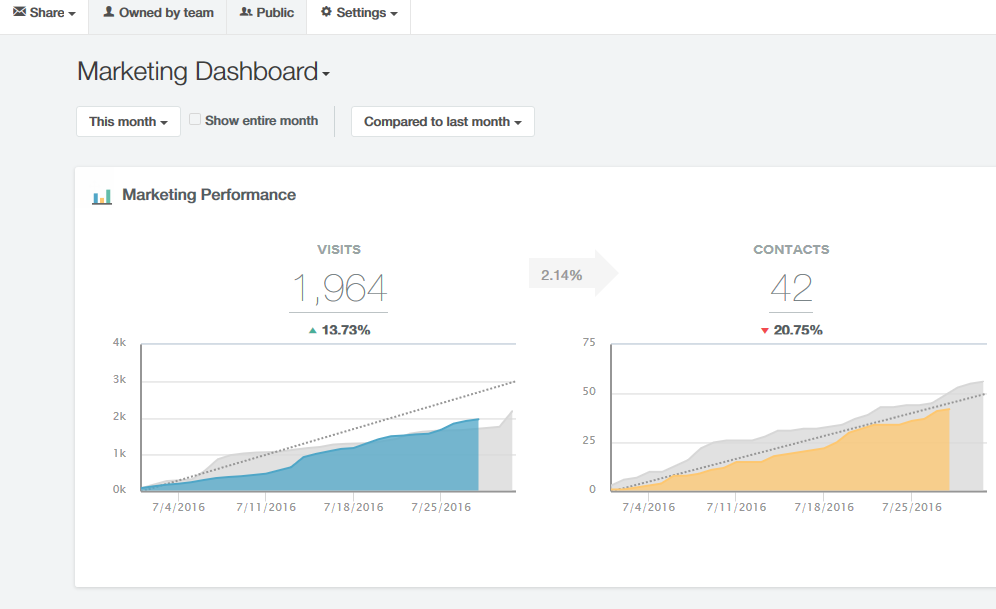 Analytics
When it comes to analytics, HubSpot's software takes the crown. Not only can you get data on how each individual blog post, landing page or call to action performs over time, you can also see data on how you've been performing overall since you launched your inbound marketing campaign on day one.
You can also view analytics reports on pretty much anything else you'd like to learn about: your weekly visits by type of source, how much of your website traffic came from organic visits, how many website visits came from social media — the list goes on and on.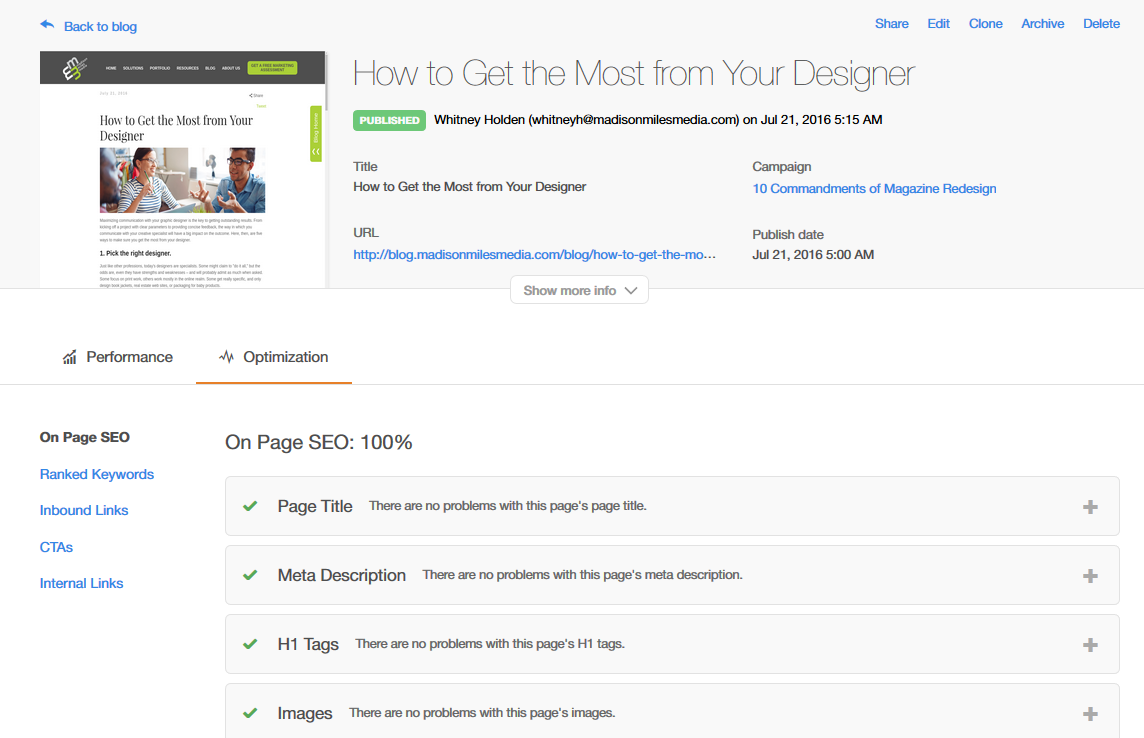 Blogging
HubSpot's blogging platform is perhaps my favorite part of the company's software suite. It is easy to use and features sleek, modern templates, but it also goes a step further: You can easily embed a call to action directly into your blog post, and you can see whether your target keywords are performing effectively.
The blogging platform even reminds you to have your target keyword in the headline, body text and alt-image text, so you're covering all of your inbound bases before you hit publish.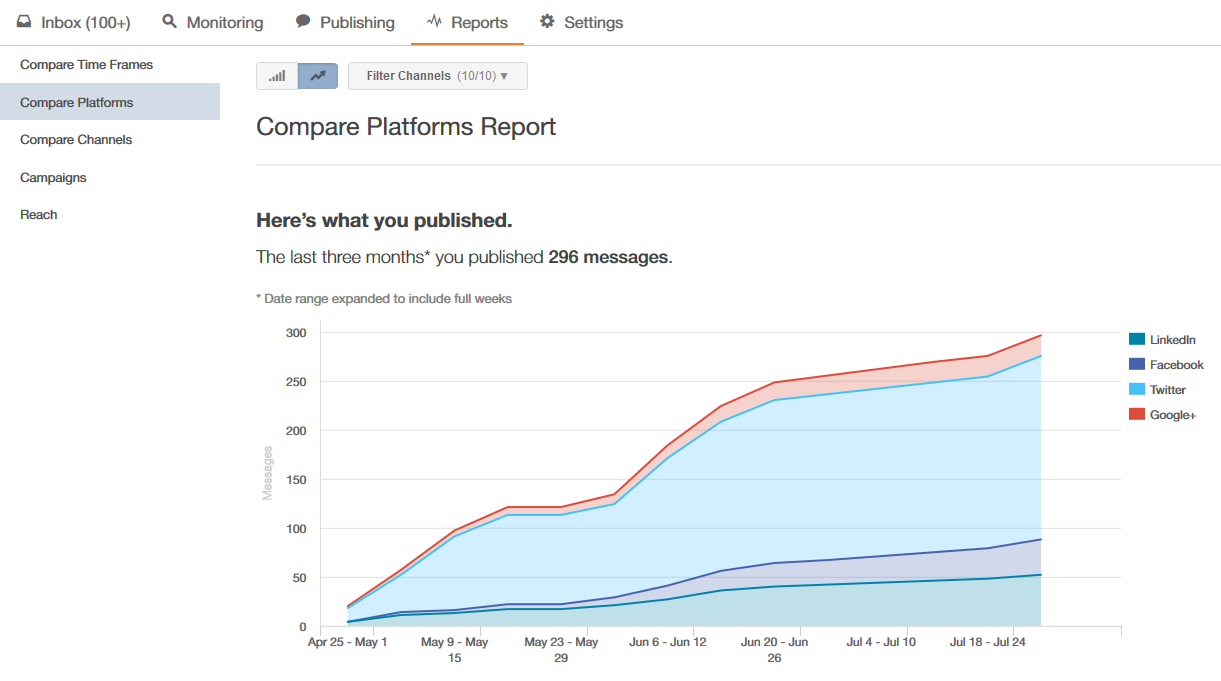 Social Media
A crucial component of any inbound marketing strategy is high-performing social media channels — this means a presence on LinkedIn, Facebook, Twitter and possibly even Instagram and Snapchat. Managing all of these channels can be a headache. When multiple staff members post and monitor each account, things can get tricky.
Luckily, HubSpot's social media management tool allows you to monitor your channels in one location. You can also see what your leads are posting about on social media so you can engage with them on a moment's notice.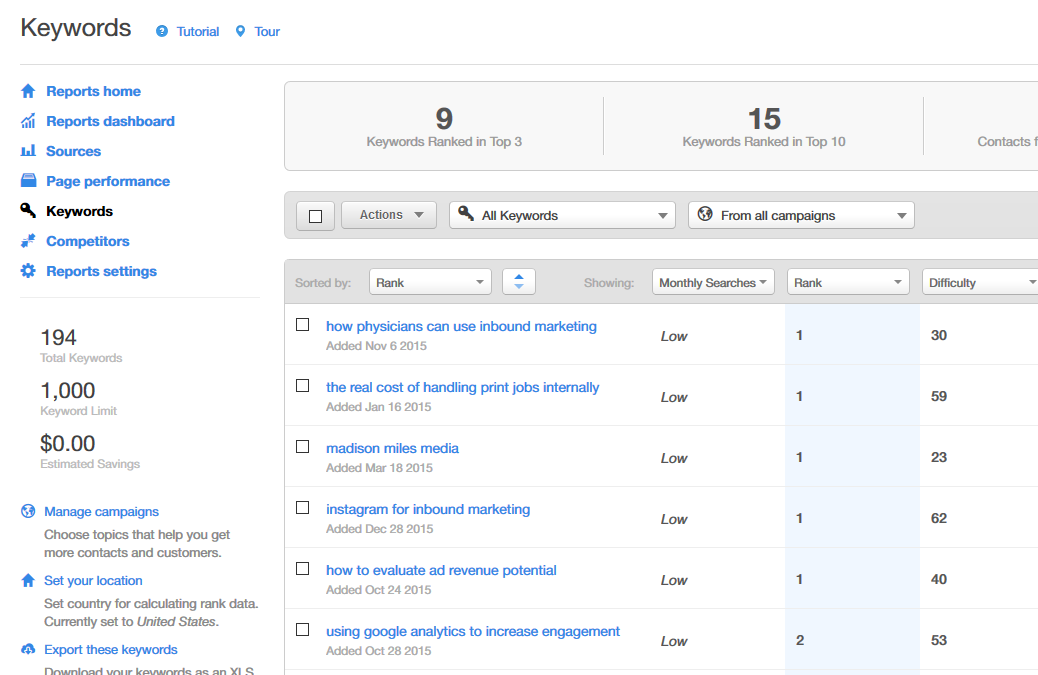 SEO/Keywords
Anyone familiar with SEO knows that keywords are crucial. Thanks to HubSpot's keyword tool, you can find a long-tail keyword for each of your blog posts that will have a high search volume and low difficulty score.
Here's an example of how the tool works: Let's say you choose the keyword "nail salons Dallas" and it has a low search volume and high difficulty (boo!) — HubSpot will offer up suggestions that have a higher search volume and lower difficulty, such as "gel nail salons Dallas" or "nail spas Dallas."
Once you find your target keyword, HubSpot then gives you reminders for where you can insert it in your blog post before you hit publish.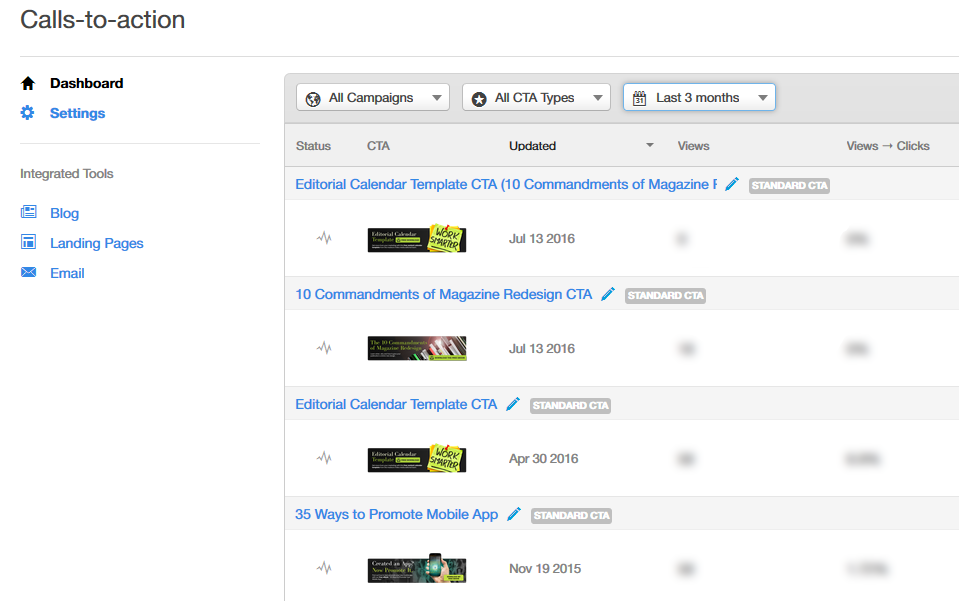 Calls to Action
Any blog post created for inbound marketing purposes needs a call to action at the end — that's a no-brainer. With HubSpot's call-to-action software, you can create calls to action in just a few seconds (no joke) so that it's easy to customize them based on the type of blog post you're writing.
For example, you can customize your CTAs based on factors such as industry, language, device and buyer persona. 

Landing Pages
An integral part of any effective inbound marketing strategy is creating landing pages where site visitors can input their contact information once they've clicked on a call to action. HubSpot offers pre-made landing page layouts and lets you create your own templates to save for the future.
If you know you want the same fields for all of your landing pages (i.e. name, company, phone number and email address) you can create a template so that it will be easy to create all future landing pages. Once you've created your landing pages, you can also see how many views and clicks each gets, as well as the lead conversion rate.
Contacts
Another one of my favorite components of HubSpot's software is its contacts feature. Here, you can view all of your contacts' names and email addresses, as well what type of contact they are: leads, sales qualified leads, blog subscribers, etc.
You also have the option to input information about this contact (such as position at a company, LinkedIn profile and annual company revenues) into your database so you know how to properly follow up with him or her in the future. You can even monitor your relationship with this contact over time to see how receptive he or she was to an email campaign or free offer.
While most of this blog post covered HubSpot's marketing software, don't forget: The platform has sales software, too. For certain features, it functions just as well as any other CRM, and you have all of your marketing and sales information in one convenient location.
So to answer my initial question (what is HubSpot, and does my company need?): It's an amazing tool for inbounding marketing — and yes, you need it.{{cta('cb5742ac-a8c8-422a-811a-aee5e6717be7')}}