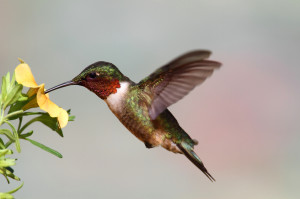 Google is getting one step closer to reading our minds.
In September, the tech giant announced the launch of Hummingbird, a search algorithm that focuses on the meaning of a search instead of just keywords.
What does this mean to you? Content shouldn't focus on keyword count; rather, it should be highly segmented and specific to your audience's needs. You need to consider all the information that an individual would want to know about your company or product, and build content around that information.
Another feature of Hummingbird is that it pulls pages that feature keyword synonyms as well as the keyword, which gives brands additional opportunities to optimize their content for search results.
Google Hummingbird isn't just a new fad; it's the future of SEO, and if you want to stay ahead of the game you need to think like Google. It's this simple: Google is the largest search engine in the world. People trust Google. Google is continually trying to improve user experience by delivering the best content on the web. If brands want to keep up with Google (and stay at the top of search results) that means they have to offer the best content.
There's no magic trick — you just need good, quality content and, of course, people who understand what that means and how to produce it, just ask our SEO Experts!