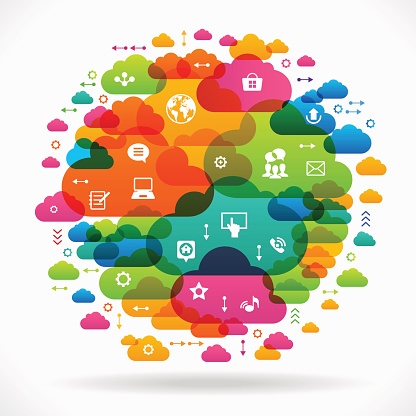 Enticing website visitors to come, sit, stay awhile, and possibly spend money requires you to be a darn good host — which, in turn, means you must guide guests through the " party" instead of just letting them wander aimlessly.
And that's where landing pages come in.
While your website's homepage has a plethora of navigation options and reading materials, a landing page is specifically designed to convert visitors into customers — but the conversion will only happen if your landing page is up to snuff. If you're ready to turn your landing pages into alluring invitations that get the party started, check out these seven top tips.
1. Be Inviting (Optimize for SEO).
Many of your landing page's visitors will have, well, landed there thanks to an ad or campaign. But you don't want to miss the chance to attract organic visitors with strategic search engine optimization. Your page's headline, subhead and main text should all have the keyword you deem most important.
2. Make Your Intentions Known (Have a Clear Call-to-Action).
You snagged a visitor and now you want more; specifically, you want to convert them into a lead, and a call-to-action (CTA) is necessary to do so. Make sure your CTA is clear. Examples: "Attend Our Event," "Download Our eBook," and "Get More Information."
3. Feed Your Guest (Have an Obvious Value Proposition).
Most visitors will only give up their contact information or complete your CTA if there's an offer that compels them to do so. Make sure your landing page tells the visitor exactly what value they'll get from completing the call-to-action. Rather than just saying "contact us," offer an incentive like a freebie or discount.
4. Invite Them to Stay Awhile (Limit Navigation).
Make the call-to-action your main focus by eliminating navigation links. Essentially this means the visitor only has one way out of your landing page and as few distractions as possible.
5. Tidy Up (Place Your Call to Action Above the Fold).
Make sure your most important information is above the fold, which means anything a viewer can see without scrolling. It's important to make sure that your message and call-to-action all land here.
6. Be Interesting (Use Engaging Button Copy).
Avoid using generic words in your call-to-action button like "submit," "sign up" or "order." Lighter phrases that sound like there's less of an obligation involved — "Get Information" or "Try It For Free," for example — will give you higher conversion rates.
7. Be Polite (Follow Up).
After visitors complete your call-to-action, be sure to follow up with them. First, redirect them to a "Thank You" page, then send an email or lead them further into your sales funnel. Most importantly, if your CTA promises something, make sure the follow-up page delivers. If visitors don't quickly find the promised content on a follow-up page, they could leave emptyhanded and frustrated — and that's no way to end a party.{{cta('1dd19df9-e168-4914-8e50-69146f1c9935')}}