For those of you out there doing inbound marketing, some days it might feel like all you do is stare at a computer screen. Your world feels like an endless flurry of SEO, emails, Google Analytics, lead conversions, content creation and the Internet. But believe it or not, books (yes, those things you referred to back in the '90s before Kindles and iPads existed) may be the key to refining your skills as an inbound marketer.
Here are my six picks for the best books for inbound marketers. (And don't worry — you can read them on your eDevice. I won't judge.)
1."Inbound Marketing, Revised and Updated: Attract, Engage, and Delight Customers Online"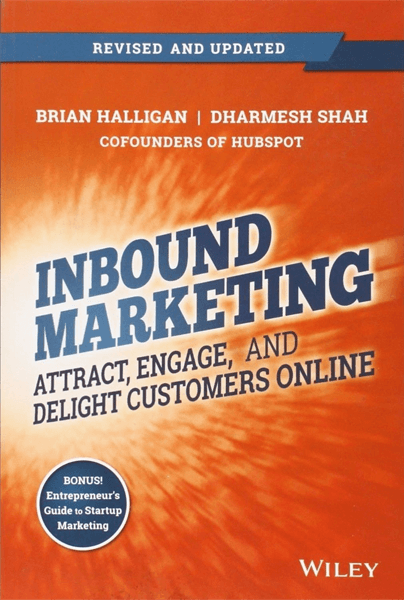 This is one of the best marketing books out there, hands down — it's an updated version of the older "Inbound Marketing: Get Found Using Google, Social Media, and Blogs," and it's written by inbound marketing experts and HubSpot founders Brian Halligan (CEO) and Dharmesh Shah (CTO).
At just a little over 200 pages, this book is the perfect Sunday read for inbound marketing pros and novices alike. The book covers the ins and outs of inbound, visibility (getting found), converting customers and more. Plus, you can learn about to how make decisions for your company (such as hiring the right people and what makes an agency top notch).
Time permitting, you should also check out the older version — it has useful tips for social media, blogging and SEO.
2. "Inbound Marketing for Dummies"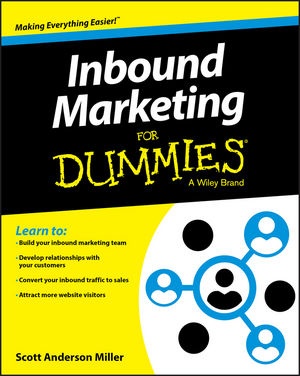 Believe it or not, there is a book about inbound marketing for dummies. This book covers all things inbound marketing — from attracting customers, to refining your SEO practices, to actually executing inbound marketing campaigns. The book also explains something many inbound marketers are unfamiliar with: situations when using pay-per-click actually pays off.
Scott Anderson Miller, the book's author, is an entrepreneur who runs the firm Marketing Matters Inbound and has launched more 10 start-ups over the course of his career. He knows his stuff.
3. "Everybody Writes: Your Go-To Guide to Creating Ridiculously Good Content"
As we all know, stellar content is at the heart of all high-quality inbound marketing. If you're not creating content that will delight potential customers, then you'll have no leads to convert and your marketing efforts will have been wasted.
If you're struggling to create worthwhile content or just want to refine your skills, pick up this book (it was a Wall Street Journal best-seller). Written by marketing veteran Ann Handley, this book provides tips and tricks for creating high-quality content that will attract potential customers and keep them on your website. Her tips don't just apply to blog posts — they're applicable for landing pages, emails, websites and marketing collateral, too.
(People are pretty pumped up about it this read — New York Times best-selling author Jay Baer called it "the first must-read book on the subject since Stephen King's On Writing.")
4. "Inbound Marketing and SEO: Insights from the Moz Blog"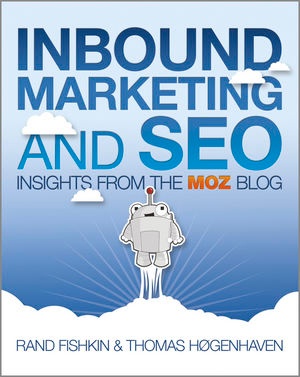 At madison/miles media, we love Moz. Especially the Moz blog — it's ripe with useful information about all things inbound marketing, from Google Analytics and email marketing to SEO and creating content that goes viral.
When I saw an inbound marketing book from Moz, I knew it would make this list. Moz CEO and co-founder Rand Fishkin penned the book, which is a mix of articles and essays about the current state of inbound marketing. This book is especially helpful for newbies looking to conquer SEO — it provides information on some of the latest techniques.
Plan on reading about content marketing, conversion rate optimization, analytics, social media and industry influencer outreach — a critical inbound marketing step that many in the industry overlook.
5. "UnMarketing: Stop Marketing. Start Engaging."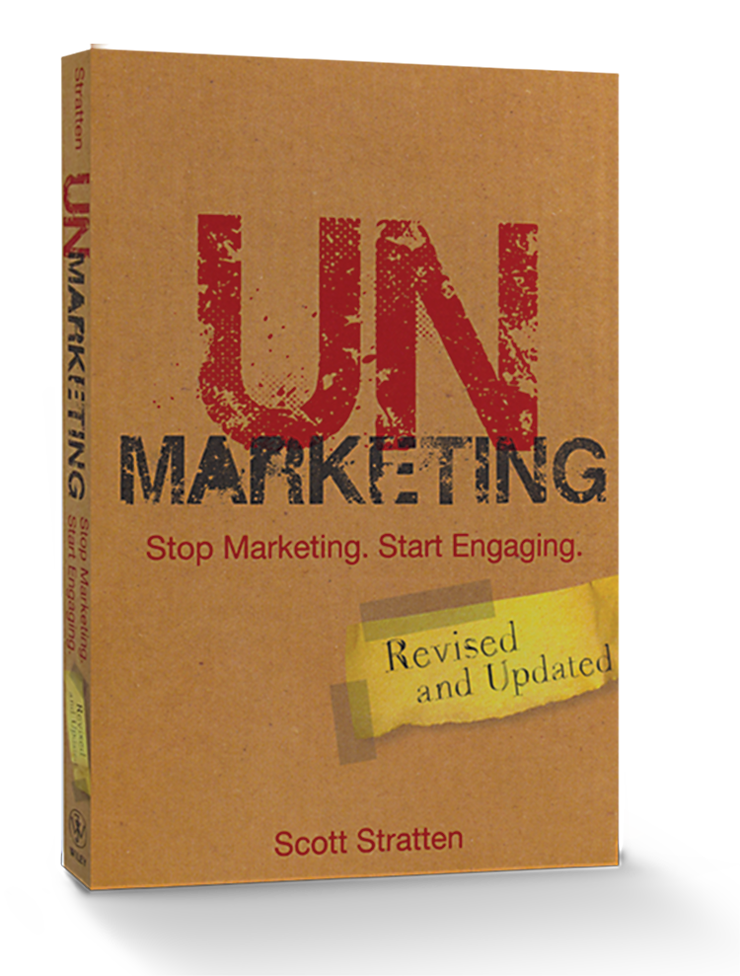 As all inbound marketers know, old, traditional marketing tactics are out (cold calling, fliers, ads) and new ones are in. (I mean, that's why you're reading this blog post, right?) An expert in social and viral marketing, author Scott Stratten tells is like it is in this read: Instead of using "the same tired methods," he says, it's time to actually engage with customers.
With an emphasis on social media, this book has 53 bite-sized chapters that cover the ins and outs of LinkedIn, Twitter and Facebook, with a particularly humorous (and insightful) chapter on "The Seven Deadly Social Media Sins."
For inbound marketers looking to improve their social media skills, this may be the best marketing book for you. Note: the book was written in 2010 so some of the content is outdated, but it's still a good reference to have.
6. "Optimize: How to Attract and Engage More Customers by Integrating SEO, Social Media, and Content Marketing"
As you can probably tell by its lengthy and comprehensive title, this book has it all. Not only does it provide an overview of inbound marketing, it also covers the nitty gritty of actually implementing it. You'll learn how to scale your practices once you grow, determine which types of content are best for your organization, and understand how (and why) your customers change over time.
Oh, and needless to say, this one received glowing industry reviews. Ann Handley (the "Everybody Writes" author mentioned above) said: " Content, search and social are like the Three Musketeers of Marketing. 'Optimize' shows you how — in very specific, measurable ways — you can put them to work for your business."
With these six books on your desk (or in your virtual Kindle library) you've got inbound marketing in the bag. Now get to reading!
{{cta('cb5742ac-a8c8-422a-811a-aee5e6717be7')}}