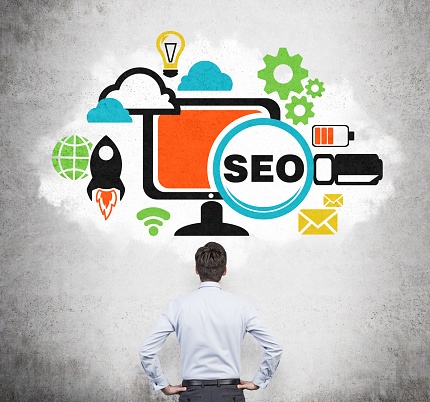 By now you know that the benefits of blogging are numerous and varied. Blogs create fresh content, optimize SEO, establish your brand, drive traffic to your site and provide an avenue to communicate with your audience. But just like most things, a blog post is only as good as the sum of its parts. Here we break down those said parts that make up an amazing blog article.
 1. Appropriate and Magnetic Title
According to David Ogilvy, five times as many people read headlines as read body copy. The most magnetic headlines that truly draw in readers are those that promise the reader a benefit — but don't overpromise, and accurately describe the content within. Otherwise, clickbait, or a broken headline promise, will turn off readers permanently. Also, while it's important to write a headline that helps with SEO, always ensure that your headline appeals to both humans and search engines. More on that later.
2. Subheadings
Catch those readers who are just scanning the article (read: most people) with good, well-crafted subheads. Use subheads as mini-headlines that encourage blog visitors to continue reading in order to get another benefit. Subheadings also create sections within your blog article that make your post easier to read.
3. Useful Visual Aides
A compelling image that pops off the page can often say a lot more than copy. Allow a good image to do some of the work for your message. And think beyond images — video can also make a significant impact.
4. A Sharing Widget
If your well-crafted blog post knocks it out of the park, you want readers to share it on social media. Make this easier for them to do with widgets that allow users to share your blog post. Many blogging platforms, including HubSpot and WordPress, offer plug-ins that allow readers to auto-publish your content to their social networks, including LinkedIn, Twitter and Facebook.
5. Keywords and Good SEO
Pick a primary keyword for each blog post in order to bolster your SEO. However, don't forget to write for humans first, search engines second. Content written in the other order won't read naturally.
Here are a few tips for strong SEO from our SEO experts:
Put your keywords in the headline and subheadings.
Work your keywords naturally into the main content.
Include keywords in image file names.
Include keywords in your page URL.
Hire an affordable SEO agency to audit your blogs. They will see areas of opportunity you will likely be unaware of if you don't have expertise in SEO.
6. Conclusion or Call-to-Action
Conclude your blog post with a Call-to-Action (CTA). What should it be? First, determine your goal: Where do you want the reader to be at the end of your article? Then take them there with an effectively written conclusion that encourages them to do something. "Sign Up," "Download Now" and "Read More" are all examples of CTAs.
Want to put a crafty madison/miles media blogger or SEO professional to work for you? Schedule a free consultation with our team.
See what we did there?