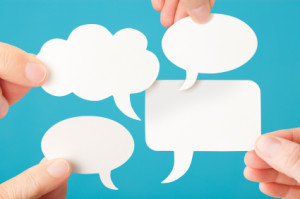 With all the holiday parties this time of year, no one wants to be that guy on the outskirts of the circle with nothing interesting to say.
If you come from an industry that's not flashy or media-friendly, you may feel the same way about your business when it comes to creating content. Some companies think content marketing isn't for them because they don't have anything to write about. But if you provide a product or service to customers, you have a story to tell.
What story, you might be wondering? Think about the challenges in your business sector, along with the solutions. What's the future of your industry? Does it have an interesting history? Can you provide step-by-step or how-to instructions for people? Do you have a particularly engaging staff member who would be perfect in videos? Do you need to hire a digital marketing agency? Get creative. If you're stuck, this is where a custom media company like madison/miles media can step in and help out!
Let's say you produce shopping cart wheels. Given the seemingly mundane subject matter, you might be totally stumped about what you can share that would be worthwhile, but there are tons of possibilities. How are the wheels made? Is there a way to keep them from jamming? What are some of the stories behind the faces at your company? What about publishing a slideshow of the coolest shopping carts you've seen, or asking your customers to send some in as part of a contest? Share your knowledge and connect with your target audience — that's what will make the buyers of shopping cart wheels more likely to go with you over another company.
Sure, it might be easier for a record label or a clothing store to come up with content that connects with people, but everyone has something to say — so put on that sparkly dress or Christmas tree tie and keep going to those shindigs (i.e., invest in some marketing services or efforts) and wow everyone with your story.