How does reading from a screen affect our concentration, empathy and engagement with what we're reading? According to conventional wisdom, digital readers have shorter attention spans, prefer to skim low-level content, and retain fewer details about what they read.
For marketers, that has often translated into a preference for short, bite-sized online content.
But a new study from Columbia Journalism Review questions those assumptions — and their findings could change the way you write for online audiences.
The CJR team first conducted an exhaustive literature review. They looked at research on digital reading from experts like Maryanne Wolf, who found that digital media discouraged the kind of deep, focused reading necessary for critical or creative thought. Other researchers went even further, arguing that reading from screens has fundamentally stunted the way we think and experience emotions.
The team then conducted its own study. The participants, 64 college-educated adults, read the " The Boy with Half a Brain" in either print or digital format. It's a lengthy article that requires the reader to grapple with very complex — and personal — ethical issues. After reading, the participants answered questions about the article, their experience and their reactions.
The results? Both groups recalled the article at similar rates and reported engagement at similar levels. They also demonstrated similar inclinations to act on their emotional response to the article.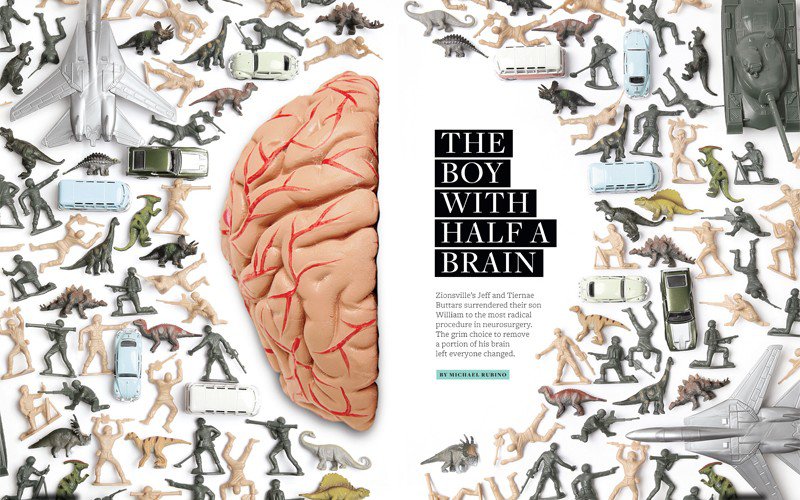 The CJR team noted that their digital readers read the article in a quiet room, which isn't how most people read from their screens. But the distractions so often attendant to screen reading, such as noise or interruptions, also impact our ability to interact with the printed word. Their findings call into question our presumptions about screen reading, most notably that we cannot adequately process long-form content.
SEO research, too, has long demonstrated that notion is simply wrong. Since 2011, for example, MOZ has consistently published data that shows search engines' preference for long-form content. These findings have been duplicated over and over again. For example marketing expert Neil Patel's research shows a direct correlation between article length and Google search ranking, and the average article in the top ten results has 2,000 words.
A few reasons why Google loves long-form content:
More words can be a sign that content is more detailed, and therefore more useful.
Backlinks from authoritative websites can give you a boost in organic search results, and long-form content is more likely to garner quality backlinks than its shorter counterparts.
Longer articles are more likely to contain long-tail keywords — those longer keyword phrases that are very specific to your topic.
Longer articles offer more opportunities for on-page SEO; they include more headings, images and videos.
Most importantly, users have indicated a preference for longer-form content, which the algorithm accounts for.
For marketers, one key takeaway is that you shouldn't shy away from telling a longer story, simply because the story will appear in digital format.
Indeed, the best marketers recognize that both short- and long-form content play an important role in their marketing strategy, especially when they dovetail with offline efforts.
Benefits of Short-Form Content
Short-form content can be created quickly, and it should be intended for rather quick consumption. Often ephemeral, short-form content not only includes shorter blog posts, but also social status updates, tweets, images and infographics.
It drives quick engagement and tends to drive rapid but short-lived boosts in organic search traffic. For some websites, that's actually ideal, and it makes more sense to publish multiple short posts per day, rather than a few longer posts per week. The key here is to maintain quality; short doesn't mean poorly done.
Furthermore, short-form content can be an ideal tool for driving traffic to your long-form content. Think of Facebook posts, tweets and LinkedIn updates: you can use all these to draw attention to your latest case study or ebook. The same holds true for shorter blog posts, which you can use to distill the main ideas of a longer piece of content.
Benefits of Long-Form Content
While long-form content takes more time and resources to develop, it's often worth the investment — particularly if your products or services are rather complex and tend toward a longer buying cycle. In that case, it's incredibly important to develop trust, and one key way to do that is to establish yourself as a subject area expert.
And in addition to the SEO advantages we've already explored, long-form content has another (probably unexpected) benefit: It often garners more social shares than short-form content. Even on BuzzFeed, a site known for its short, bite-size articles, long-form content gets the vast majority of social shares.
Check out the graph below from Buzzsumo, which compares social shares by article length at both BuzzFeed and the Guardian. Longer articles consistently outpace shorter ones … by a longshot.
Weaving Together Long- and Short-Form Content
So how do you decide on content length? And how do you effectively incorporate both forms into your overall content strategy? This is where your editorial calendar comes in.
Think of your editorial calendar as a sort of online marketing atlas: It should give you the big picture of your whole route and contain close-ups of different parts of the journey along the way. With that in mind (along with the principles of inbound marketing, of course), you can craft an editorial calendar that weaves together short- and long-form content in a way that makes sense for your business.
Start with your marketing objectives and keyword research. These should drive all your content decisions, and they should also be easily accessible directly in your editorial calendar document. That way, you can easily reference them if you're not sure how a particular content idea aligns with your marketing and SEO needs.
The next step is to determine which offers you'd like to develop for each of your buyer personas. These are generally long-form items like case studies, white papers and ebooks. They're also the items that will allow you to convert visitors into leads, so it's critical to align them with your buyer personas' needs and interests.
Consider how long it will take you to develop each of these assets, and schedule them into your editorial calendar accordingly. For example, you may already have a case study on one of your clients ready to go, so make this one of the first offers you roll out online. Others may take time to develop, so plan to promote them at least three months out.
Once you've slated your offers, you can plan your individual blog posts. Generally you want your blog articles to relate to your offers so that you can place a call to action at the end of each article. Your editorial calendar should indicate a publish date for each blog post, along with the relevant offer.
You may also choose to include a column for the assigned author, publication status or notes on projected length. You may get even more granular on your editorial calendar. For example, you may list each social site where you'll promote a particular item, helping you to plan out your shortest-form content, that is, Facebook posts, tweets, LinkedIn updates and the like.
Finally, take a step back from your magnificent editorial calendar to evaluate. Does your calendar include blog articles that tie in with your offers and will vary in length? Do you address all your buyer personas? Do you offer short- and long-form content for each persona?
Use Your Analytics Wisely
Publishing your content isn't the end of the cycle; your metrics should guide your efforts to build and refine your content marketing strategy. After all, every audience is different, and what works for one company might not be a great fit for another.
Pay attention to which content draws the most traffic and garner the most social shares. And which articles draw the most consistent traffic over time? How long are these pieces of content? Where do the consumers of this content fall in the buying cycle?
Ultimately your analytics should drive your decisions about all content features, including its length. Don't be afraid to run A/B split tests and really delve into the numbers behind your visitors' content consumption. When this process of analysis and response drives your content marketing strategy, you'll position yourself to make wise choices that make the most sense for you and your audience.{{cta('1395b35c-b222-49d6-8bdd-fb2e45b05459')}}