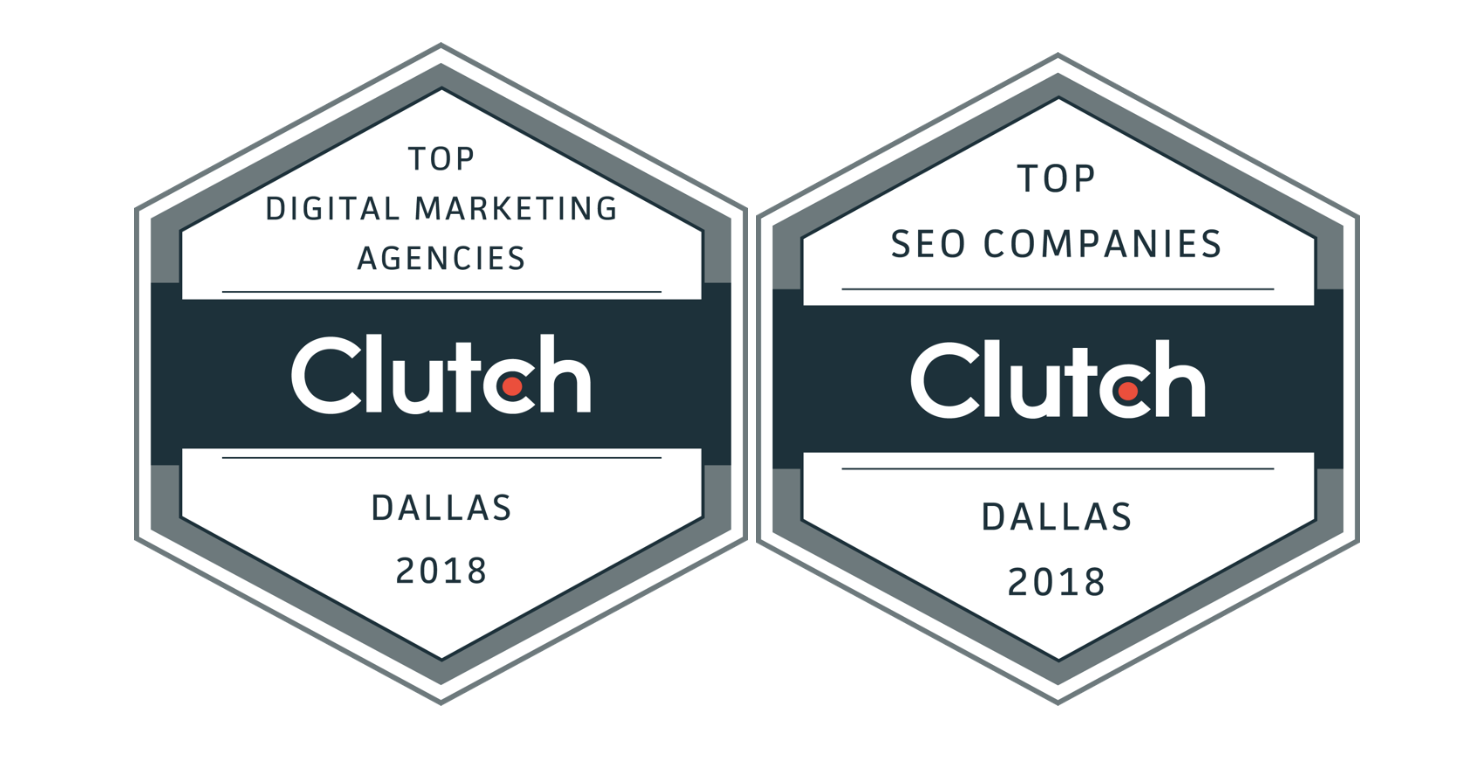 We are proud to share our recent success on Clutch's platform. Clutch.co is a Washington, D.C.-based research, ratings and reviews marketplace. They collect reviews from companies' past and present clients to obtain an accurate overview of their overall level of quality and performance.
One of DFW's Best Agencies
Clutch has recently released their picks for industry leaders across a number of different segments, and we are proud to announce that we have been listed as one of their leading digital marketing companies in Dallas! Not only have we been recognized on Clutch, we are also proud to share our inclusion on Clutch's sister site, The Manifest, as one of their top digital marketing agencies in Dallas.
Recognition for Marketing Expertise
Our good news from Clutch doesn't stop there — we have also been included as a leader among their content marketing, social media marketing, inbound marketing, SEO, PPC, and digital strategy categories. With our diverse services and commitment to excellence, we are ecstatic that we can get the recognition that we work so hard for as a dedicated full-service agency!
Top-Notch Client Reviews
Beyond our specific recent success, we are also pleased to share our overall success on the website, with our near-perfect rating from our clients. Our clients have also highlighted our work by stating, "The quality of the content, whether it be social media posts, images, or white papers, is far above projects I've seen from other agencies. They create lush, pretty, and engaging content even though it is difficult to create that in our industry." Another client detailed our process by sharing, "I found madison/miles media to be extremely invested in delivering the best possible product, in the best possible way."
This is only the tip of the feedback iceberg from our wonderful clients. We are pleased with what we have heard so far, so be sure to check out our profile for our full reviews!
{{cta('96d2335c-9c21-4517-97da-85f31b606b7c')}}