More than 93% of companies that use inbound marketing increase their lead generation, and 42% increase their lead-to-sale conversion. Inbound marketing is quite simply the most effective way to get people's attention, convert them to leads and guide them to a purchase. So if your business is creating engaging, quality content that resonates with your potential buyers, you're well on your way to increasing your sales.
But that's only the first step.
Increased traffic and attention is fantastic, but how do you convert those extra eyes to extra cash? Use smart content marketing strategies to guide them through the buyer's journey (pdf). Here's a breakdown of what it takes to improve your company's lead conversion rate.
1. Create compelling offers.

To move visitors closer to a sale, you need to convert them into leads. That happens when you get information about them and add them to your database of contacts. They are no longer strangers wandering around your website; they are leads that you can nurture, build a relationship with and guide through the buyer's journey.
Ultimately, you'll convert them with calls-to-action (CTA), landing pages, forms and thank-you pages — and we'll go over all of those in a moment — but setting up fancy CTAs and landing pages without an intriguing offer in the hopes of converting visitors is like setting up the world's most advanced mousetrap without any bait and expecting to catch a mouse. It won't happen. You need the cheese.
The cheese might be a white paper, ebook, case study, webinar, slideshow, template, consultation, demo or some other type of content. Whatever it is, it needs to be useful and relevant to your potential buyers.
If your business is having trouble converting visitors to leads, your offers are the first thing you should examine. Are you describing the benefits adequately? Does it have benefits? Is it information that isn't widely available online? People are careful about giving up their contact information. The offer needs to be worth it. Does it solve a problem for your potential buyers? Is it targeted to the right person at the right time?
2. Put your calls-to-action to work.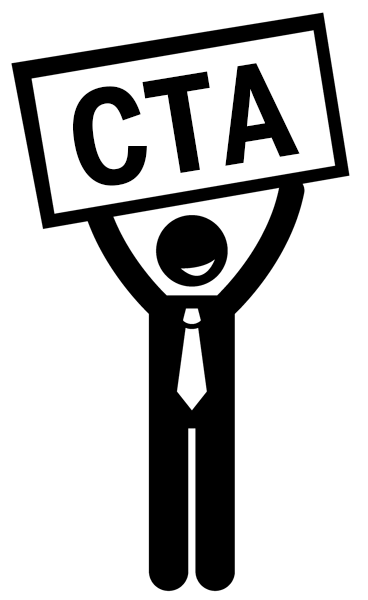 Once you're sure that your offer is solid, you'll need to get visitors' attention. Calls-to-action — buttons or links that drive visitors to your landing pages to convert them into leads — are a great way to do that. You can use CTAs in email newsletters, on blog posts and around your website.
They should stand out, so use a contrasting color and bold font with short, clear, actionable text that will compel people to click (think "Download the Free eBook" or "Watch the Video," not "Click here" or "Learn More").
Don't make people scroll to see your CTA. Text or buttons that are "below the fold" (aka where viewers have to scroll to see them) are seen by half as many people, according to heatmap analysis.
You can also use CTAs to convert leads to customers, but you need to make sure those CTAs are shown to leads who are in the right stage of the buyer's journey. Use those types of CTAs for qualified leads you've been nurturing.
Optimize your landing pages.
Once visitors have clicked your CTA, you'll take them to a landing page. This important page is where they'll convert from visitors to leads. It should have a compelling headline, an appropriate form to collect their info and a captivating image. Every offer you create will have its own unique landing page. Companies with 30 or more landing pages generate seven times more leads than those with fewer than 10, so keep those valuable offers coming.
Get rid of navigation and other distractions on your landing pages. You want visitors to focus on the filling out the form. Speaking of the form, make sure the length of the form and the value of the offer correlate. Only ask for info that you'll need to effectively follow up with or qualify them.
3. Don't overlook your thank-you page.
Thank-you pages, which you'll send people to after they leave your landing pages, might seem like a mere formality or an opportunity to be polite, but in reality, they wear a lot of hats. They should deliver the content you promised on the landing page, direct people back to other parts of your site, suggest other offers that the lead might be interested in via calls-to-action and encourage sharing via social media. Don't overlook or throw together this important page.

4. Analyze your results.
Analytics are a digital marketer's best friend! Keep a close eye on which offers are converting and which ones aren't. For those that aren't doing as well, try testing a few different versions of the landing page or call-to-action to see which ones perform best. This is called A/B testing. Change a single variable at a time (call-to-action button color, landing page headline, etc.) so that you can more accurately determine the reason for each items success or lack thereof.
5. Nurture them through their journey.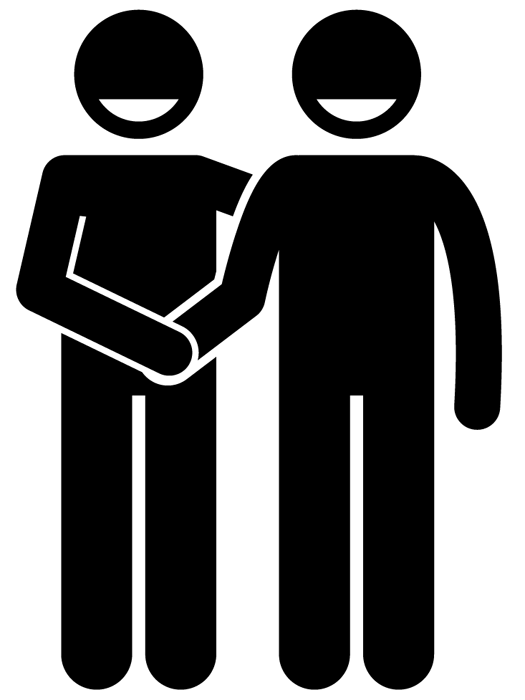 If you've created an irresistible offer and an effective landing page, congratulations! You now have some leads. You'll want to build your relationship with them and nurture them along the buyer's journey until they convert into customers. That means continuing to offer them useful content at the right time.
They may not be ready to buy right now, but with careful lead nurturing, they will think of your company first when they are ready to buy.
Not everyone wants the same type of content. Various people on your contact list are going to be at various stages of the buyer's journey. Use techniques such as lead scoring to help you determine what kind of content they are ready for.
Lead scoring means assigning a particular point value to various actions and using those point totals to identify qualified leads to your sales team.
Taking advantage of an ebook offer, for example, might earn a contact five points, whereas asking for a free demo or visiting your pricing page might earn them 20 points. These sorts of methods allow you to send the right content at the right time and, even more importantly, let your sales team know when the time is right to try to close the sale.
Also, segment your email lists according to your buyer personas and where they are in the buyer's journey. If you were able to gather additional information through your landing page forms, you can segment even further. The more relevant the content you serve them, the more likely they are to convert.
Use these tips — together with a comprehensive inbound marketing strategy — and watch your leads and sales increase month by month.{{cta('cb5742ac-a8c8-422a-811a-aee5e6717be7')}}