You know your business and services inside and out. You can speak passionately about the intricate details of your latest product or the advanced logistics behind your business model. You've scoped out the competition and understand the benefits that make your company stand out. But how well do you know your audience?
As a business owner or marketer, you probably have a solid understanding of your customers' basic demographic data — you know what they do for a living, their age and where they live. But when it comes to creating targeted inbound marketing that works, you have to go deeper than what can be found with a simple LinkedIn search.
This is where buyer personas come in.
What Is a Buyer Persona?
According to HubSpot, "Buyer personas (sometimes referred to as marketing personas) are fictional, generalized representations of your ideal customers." The description is based on market research, as well as data that you've gathered about your current customer base.
Moving beyond a mere description of your customers, buyer personas provide insights into their thought processes, motivations and character traits. They tell us more than just who the person is; they explain when, how and why the individual makes decisions that ultimately impact your company's bottom line.
This knowledge is crucial because it allows marketing experts to craft effective messages and campaigns that not only effectively resonate with their audiences — but produce results.
Researching for Buyer Personas
Ready to start writing your first buyer persona? Not so fast! Before you begin crafting a buyer persona, there's quite a bit of legwork you need to do. The first step is collecting all the research you have on your current customers, then conducting marketing research to fill in any gaps in information.
Here are some methods to use when researching your buyer persona:
Send surveys to current customers or prospects

Conduct focus groups

Interview current customers and employees in your organization who interact with customers regularly (customer service, sales reps, etc.)

Search for information on LinkedIn, Twitter and/or other social networks that your audience spends time on

View job descriptions on job sites such as

Indeed

Read blogs and publications in your persona's industry or area of expertise

Search for job descriptions, salary information and demographic data on the

Bureau of Labor Statistics (BLS) website

Use Google or another search engine to gather any additional information
While you can collect a plethora of information online, don't forget to take advantage of one of the best forms of research — talking to people! If you're a brick-and-mortar store, you can talk with customers as they shop or during checkout. Online and B2B businesses can engage one-on-one with clients by participating in customer service or sales calls.
If there are publications or associations that serve your customer or their industry, call and ask to speak to someone who can tell you more information about the industry and their audience.
Don't limit yourself to what anyone (including your competition) can find online. The deeper you dive into understanding your audience, the more detailed your buyer persona and more effective your marketing will be.
How to Create a Buyer Persona
Once you've spent time laying the groundwork for creating an in-depth buyer persona, it's time to put pen to paper and start actually writing the persona description.
What does that look like? All buyer personas should include a few key elements:
Name.

Give your buyer persona a memorable name. Many marketers use an alliteration that includes a fictional name and job title. For example, if you're a company that sells website design services, your personas may be "Marketing Mary" or "Small Business Owner Sam."

Roles.

How would your buyer persona describe who they are and what they do? This is the question you need to answer for the roles section of each buyer persona. Think about what this person may put in their Twitter bio. For example, Marketing Mary's roles may be: "A marketing professional with many hats, Marketing Mary holds a mid-level to senior-level marketing position."

Goals.

Knowing your audience's goals is an essential part of delivering quality content and services that help them better meet those goals. These aspirations should be clearly outlined in your buyer persona profile.

Demographics.

Each buyer persona should also include the basics — the customer's age, household income (B2C), budget (B2B), location and education.

Story.

Your buyer persona's story is where you can expand on all the data you've gathered. Each story should be a fabricated, 300-word (minimum) description that includes:

What a day in their life looks like

What their major challenges are

How they search for information

How they make decisions

Some of their common objections

The purchasing experience they desire

Photo.

Many marketers consider this an optional step, but it helps to put a face to each description to make it feel less like a culmination of research and more like an actual human.
Examples of Buyer Personas
Now that you know what's included in a buyer persona, let's look at a few real-life examples. We'll use our previously mentioned fictional personas for a website design firm, Marketing Mary and Business Owner Sam.
Buyer Persona Example #1: Marketing Mary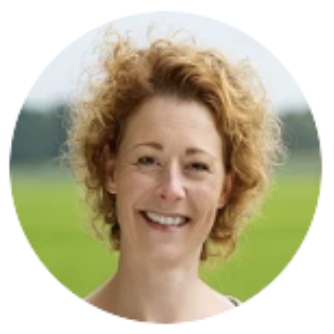 Roles
A marketing professional with many hats, Marketing Mary holds a mid-level to senior-level marketing position.

Goals
Eager to learn how to do her job better (but it's difficult to find time to do so, given the amount of work on her plate).

Challenges
Her boss says she wants something new, but usually sticks with tried and true.

She's constantly limited by her budget and resources.

She needs help handling her huge stack of marketing duties.
Demographics
Age:

late 30s to early 50s

Household income:

$45-95K

Education:

Bachelor's degree

Location:

Urban

Story
Marketing Mary has strong skills and exceptional experience, but she's overwhelmed by a lack of budget and resources, and a large stack of (often-changing) projects and responsibilities.

She's only slightly familiar with the concept of website design, although she wants to learn more about it. She knows that her company's website needs an upgrade, but her in-house resources are limited and she's concerned that outsourcing to a web design company will use up too much of her annual budget.

She has a smartphone and is active on Facebook, Twitter and LinkedIn. She's always ready to learn about new technology and platforms (assuming she can find the time!).

Given her broad responsibilities, she's often forced to be reactive to various projects and assignments and is not as strategic or creative as she'd like to be.

Marketing Mary has a great working knowledge of her organization's internal landscape and political challenges, and she can navigate her way through them well. She's tough, resilient and resourceful — traits that serve her well, given the tough terrain she encounters. She's frustrated by the slow-moving pace of her organization but she understands that it's the nature of the beast. She's also frustrated that she's too often in putting-out-fires mode.

She has an equally strong understanding of her organization's audience, and she has strong personal relationships with many key players. She's receptive to new ideas and suggestions, especially when it comes to decisions that fall outside her areas of expertise, such as website design and development. She has the respect of her peers, and especially of her staff.

Marketing Mary is loyal to her vendors but demands high performance and great price (although she's not likely to jump ship over a few dollars).

She has two kids — one in high school, one in grade school.
Buyer Persona #2: Small Business Owner Sam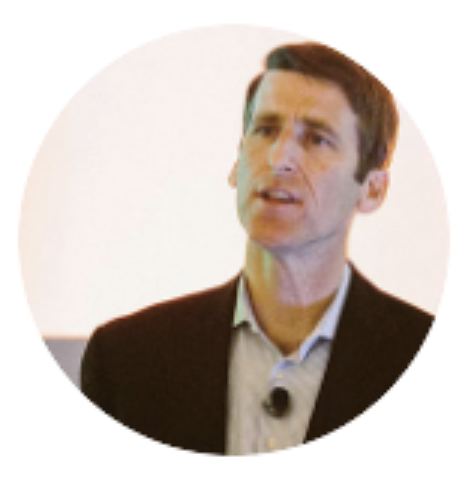 Roles
Owner or co-owner and founder of a small to midsize company.
Goals
Grow his company; increase profitability

Improve business processes

Improve personal financial standing

Hire a quality team of employees and vendors that allow him to work fewer hours
Challenges
Translating his vision into tactics for his team

Trying to please/serve multiple audiences (customers, staff)

Knowing which marketing ideas to prioritize

Justifying the cost of new expenses

Maintain brand's reputation and position
Demographics
Age:

40s to late 50s

Household income:

$150,000 or more

Education:

Bachelor's degree or higher

Location:

Urban
Story
Sam has always been a goal-oriented and driven person. He reached senior level management at previous companies, but wanted to do things his own way, as he has a lot of strong ideas of his own. Sam usually thinks he can do things better than others.
He has strong social skills and can act as a spokesman for his company (even if it's not a position he really wants). He has limited knowledge when it comes to website design and development, but understands the value of having a quality business presence online.
Passionate about a variety of things, not just his business. He spends a surprising amount of time with his family, despite how busy his company keeps him.
Sam is thrifty with his company but will spend money to maintain a comfortable lifestyle for himself and his family.

Ready to Create Your First Buyer Persona?
If you still don't feel confident enough to create your first buyer persona, HubSpot's free Buyer Persona Generator makes it easy to create a basic buyer persona profile.While this won't get you as in-depth of a profile as you'll eventually create, it's a fantastic starting point. You can also check out other articles like this one from Product Tribe to get more information before getting started.
While creating buyer personas takes time, they are key to developing a strong marketing communication strategy that generates results.