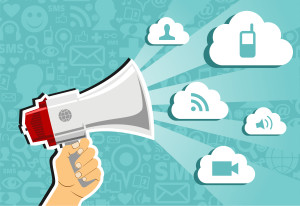 Plans seem to be falling out of fashion in our modern-day life, considered stodgier and less adventurous than alternatives like "playing it by ear" and "winging it." At this risk of sounding curmudgeonly (which, OK, we kind of are, but in a hip, everything-vintage-is-cool way), a little planning never hurt anyone.
In fact, cross-platform planning is crucial when it comes to timing your content marketing efforts correctly and getting the most mileage you can out of what you're creating, from print pieces to social media and beyond. Here's how to start building your company's cross-platform content calendar:
1. Take stock of what you've already done.
What content has worked well in the past, and through what channels? Take what's previously been successful and replicate it. If you circulated a trend report that went over well last year, make it an annual tradition.
2. Think ahead.
You're publishing content now, so you have to think like a publisher — and that means planning Valentine's Day stories when the kids are going back to school and prepping your holiday content when you're still wearing flip-flops. By looking into the future, you can really think about when the best time to publish certain content is. Because you're already on top of it, you won't have as many of those missed opportunities that come from realizing there's no time to pull together what should've/could've/would've been great.
As a content marketing agency, we create and post numerous pieces of content a day, and the content calendar is also how we ensure each article has an a dedicated block of time, plenty long enough to produce high-quality copy.
3. Give your calendar some structure.
Take a cue from prolific bloggers, who often have themed days, weeks or months to keep them focused on what to write about when inspiration wanes. This serves multiple purposes: It gives readers something consistent to look forward to, and it cuts down on the draining "what kind of content should I create today?" blocks that will inevitably come up.
4. Take a global approach.
A little content goes a long way. If you publish a whitepaper, don't just leave it at that. Break out the topics to create Tweets, Facebook updates, videos, blog posts and more. Your master editorial calendar will fill up quickly this way, and it'll all be with cohesive, quality content. This will also ensure that you're focusing on all your platforms, and using them in a complementary — as opposed to repetitive or competing — way.