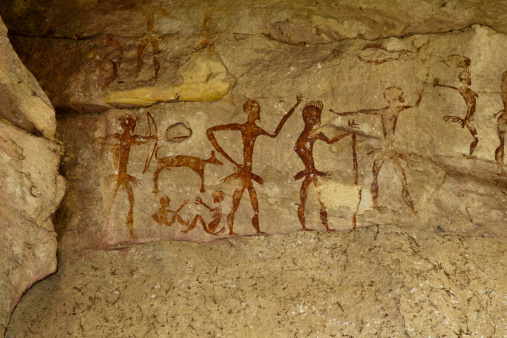 Content marketing is a relatively new term in today's landscape. However, according to the Content Marketing Institute, it's actually been around for over 6,000 years.
That's right, our cavemen ancestors were painting instructions on how to use a spear to protect from wild boar attacks as far back as 4200 B.C., and in 2015 we still realize the value of solid, informative content.
Let's take a quick look back to see how far content marketing has come since the Stone Age, and look at how what we've learned in the past can help shape the future.
1895: John Deere launches The Furrow and becomes the first company to offer branded content to their customers. The magazine is still a success, with a circulation of 1.5 million.
1904: Jell-O creates a free recipe book that results in $1 million in sales in two years.
1982: Hasbro partners with Marvel to create a comic book featuring a then-unknown action figure, and the G.I. Joe phenomenon is born.
2001: The term content marketing is used for perhaps the first time by a custom media company in Cleveland, Ohio.
2005: LiveVault's John Cleese video directed towards IT managers goes viral with over 250,000 downloads in a few months — and this is even before YouTube.
2007: Blendtec's YouTube series Will It Blend? receives more than 6 million views and results in a 700% growth in revenue.
2010: The Content Marketing Institute is born.
2012: Coca-Cola declares their Content 2020 Initiative, becoming the first major brand to highlight the importance of a solid content marketing strategy.
The art of building relationships through valuable content may have been around for a while now, but today it's being used differently and more often, than ever before. Thanks to technology and social media marketing, companies can share content on an array of platforms. The trick is knowing exactly which of these platforms are most often referenced by customers and exactly how to successfully reach out to them.
It's not exactly so easy that a caveman could do it.
Want to learn more about how companies are using content marketing (or content marketing agencies) to help their customers — and their bottom line? Check out this free data showing how thousands of organizations are providing content to generate business.