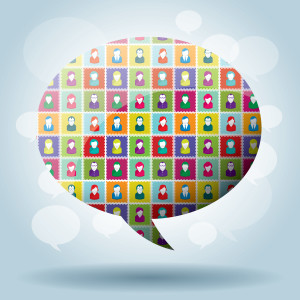 Does your content engage customers, or simply broadcast at them one-way?
According to Forbes columnist Christine Comaford, one of the most costly mistakes content marketers make is not getting their audience involved. Failing to have a conversation with customers is a surefire way to "wreck" return on investment, wrote Comaford.
These days, responding to Tweets and article comments isn't enough. Brands that create content that's worthy of attention — especially for Millennials, who can be highly engaged when they choose to tune into something — are more likely to get their message across. For inspiration, why not take a cue from these companies and their creative approaches to user-generated content?
1. Cappuccino-flavored chips.
While this flavor probably won't fly off shelves, Lay's Brand has everyone from the Today show to the Los Angeles Times talking about their product. The wacky chip concoction was dreamed up by customer Chad Scott as part of the company's annual "Do Us A Flavor" contest in which consumers submit their ideas for new taste combos.
2. Interactive maps.
The Washington Post has been known to team up with cartographers and Google's custom maps engine to create interactive maps such as "My street has been plowed!" which let D.C.-area drivers know which streets had been cleared after a blizzard. The Post crowdsourced information by asking readers to add their plowed, passable streets to the map.
This is a great example of valuable, much-needed content that also gets the community involved. Similarly, during a snowstorm, New York magazine asked readers to Tweet their favorite places to go sledding, then made a map based on their recommendations.
3. Crowdsourced wine.
Columbia Crest recently announced plans to produce the first wine crowdsourced from "vineyard to table," proving that that there are nearly endless ways to get your audience involved. The winery's microsite, CrowdsourcedCabernet.com, will allow its fans to vote on a weekly basis to determine how the grapes are tended, irrigated, harvested and even blended.
Head winemaker Juan Munoz Oca will be on hand to answer questions on winemaking and assist with the progress virtually. So far the move has garnered plenty of media attention and interest from everyday vino enthusiasts.
Smaller companies can engage in this type of user-generated content marketing by, for instance, holding a contest through its Facebook page or producing interactive graphics, quizzes or maps.
What's your favorite way to interact with your audience?