Content marketing has certainly been " on trend" lately — and it shows no signs of slowing down as the year progresses. If you're like us, you may feel overwhelmed by the seemingly endless stream of conferences and " unmissable" events. It would be easy to spend more time doing professional development at conferences than putting your news skills to work!
So which upcoming conferences does your team really need to attend?
Whatever your budget, availability, interest or need, choose from the list below to start building your team's conference calendar. These are the best of the upcoming content marketing conferences, so you can't go wrong.
1. Content Marketing World 2016
September 6 – 8 in Cleveland, OH
Cost: $2,235 All-Access Pass
Perfect for: Marketing professionals
Content Marketing World bills itself as " the largest content event" around. Over 3,500 content marketers from around the world will convene on Cleveland to participate in over 150 workshops, discussions, master classes, presentations and more. Participants will leave with the tools to implement an effective content marketing strategy at home. This Content Marketing Institute event is definitely a headliner on the content marketing conference scene. And if you miss out on tickets for this year (or want to wait for next year's early bird pricing), don't worry! Content Marketing World 2017 tickets will be available soon.
2. MozCon 2016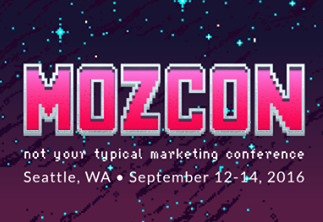 September 12 – 14 in Seattle, WA
Cost: $1,499 General Admission (Moz subscriber and group discounts available)
Perfect for: Social media managers, marketing data analysts, web developers, content creators
MozCon, hosted by analytics giant Moz, is focused on building skills in SEO, analytics, CRO, social media, mobile optimization and more to support your SEO services or strategies. About a third of the value is in actionable tactics that you can take back to your team; another rough third is in inspiration and making new friends; the final chunk of value comes from straight up fun–parties, yummy food, hanging with other cool " Mozzers" and getting hugs from robots. If that sounds like your kind of crowd, MozCon is for you.
3. Incite Marketing Summit 2016
October 27 – 28 in New York, NY
Cost: $2,195 Standard Pass for Brands (early bird pricing available)
Perfect for: Marketing managers, directors, VPs and CMOs
Presented by Incite Group, the Incite Marketing Summit brings together three separate conferences into one big event. This year, the summit engages the question of how marketing must change through simultaneous events in personalization, content and storytelling and marketing attribution. Chief Marketing Officers and marketing leaders from some of the biggest brands in the world attend and share ideas on the future of marketing. While among the pricier conferences on this list, the value for larger and up-and-coming brands is undeniable.
4. INBOUND 2016
November 8 – 11 in Boston, MA
Cost: $1,499 All-Access Pass (early bird pricing available)
Perfect for: Marketing and sales professionals
Hosted by HubSpot, the INBOUND conference is a huge event that had over 14,000 attendees in 2015. Its purpose is to provide introductory and advanced instruction on HubSpot's inbound methodology. The conference provides hands-on educational breakout sessions, intro courses, inspiring keynotes and networking for all attendees, with advanced, HubSpot-specific sessions reserved for HubSpot customers and Hubspot agency partners. In-depth training sessions for attendees who are new to inbound methodology and those who are looking to develop specific inbound skills are available at additional cost.
5. B2B/Content2Conversion 2017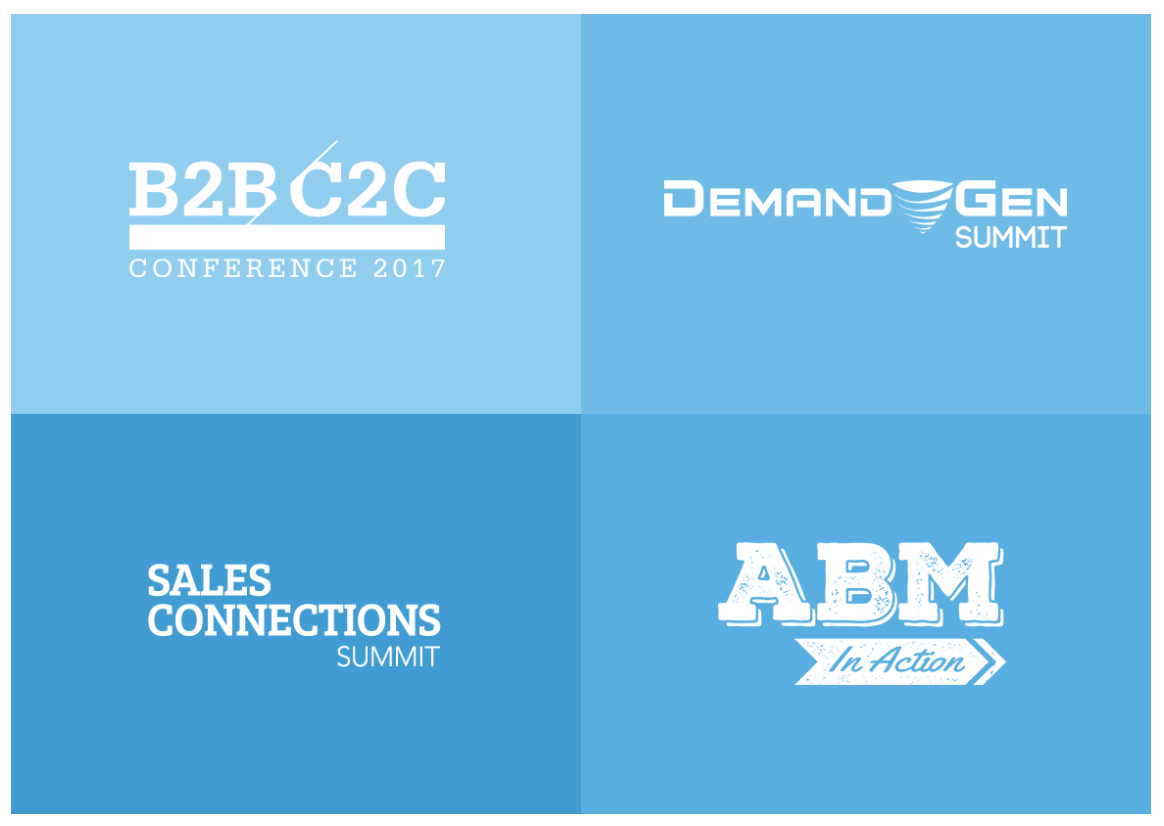 February 20 – 22 in Scottsdale, AZ
Cost: $1,795 All-Access Pass (early bird rates available)
Perfect for: B2B marketing and sales leaders
The B2B/C2C conference is now part of the larger B2B Marketing Exchange event, which also includes the DemandGen Summit, the Sales Connections Summit and ABM in Action. Taking place near the beginning of the calendar year, the B2B Marketing Exchange event helps attendees develop a playbook and actionable steps to creating their 2017 B2B marketing strategy. The multi-faceted conference also encourages the development of cross-functional teams and customized learning paths for all attendees.
6. Social Media Marketing World 2017
March 22 – 24 in San Diego, CA
Cost: $1,597 (early bird discounts available)
Perfect for: Social media marketers
Social Media Marketing World is presented by Social Media Examiner, a premier source for social media marketing strategies. The event brings together experienced and aspiring social media marketers from organizations of all sizes, including many highly recognizable brands, as well as representatives from Facebook, Twitter, Instagram, LinkedIn and more. With over 100 workshops and sessions to choose from, Social Media Marketing World gives you access to the latest and greatest social tactics and reduces your trial and error time back home.
7. Intelligent Content Conference 2017
March 28 – 30 in Las Vegas, NV
Cost: $2,295 All-Access Pass
Perfect for: Enterprise marketers, marketing leaders
For those looking to push their content strategy to the next level, the Intelligent Content Conference promises to introduce cutting edge ways to harness intelligent content–that is, ways to scale your content, leverage the right technology, easily repurpose and reuse content and deliver content to the right person, at the right time, regardless of device. Also presented by the Content Marketing Institute, this event includes courses that range from beginner (if you don't know where to start) to advanced (if you want to build on your already killer content strategy).
8. Marketing Nation Summit 2017
April 23 – 26 in Las Vegas, NV
Cost: (not available; $1,895 in 2016)
Perfect for: Marketing specialists
Hosted by Marketo, the Marketing Nation Summit is one of the largest marketing events of the year. The conference includes a University Day, when, for additional cost, attendees can participate in a range of training courses or get certified in Marketo software. Attendees also take part in a range of sessions about content strategy, analytics, Marketo tools and more and take in keynotes by some of the most prominent and successful CMOs in the game. Exclusive networking events for Marketo partners are also offered.
{{cta('cb5742ac-a8c8-422a-811a-aee5e6717be7')}}