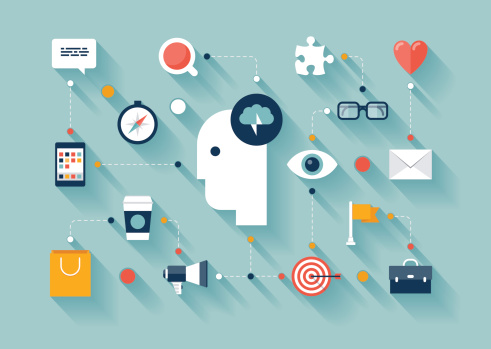 Sometimes it feels like every time a bell rings, a social media platform gets its wings. It can be exhausting keeping up with them all and trying to figure out where your business belongs. For the answer to that, ask yourself what your goal is, who you want to reach and where those people are virtually hanging out. Here's a quick primer on six of your main options:
Facebook
Demographic: pretty much everyone
The granddaddy of social media platforms at the moment, Facebook is good for the sheer number of people you can reach on it — more than 1 billion active users a month. When customers seek to connect with your business, this is one of the first places they'll look. It's useful for or your social media marketing agency to communicate with your audience, organizing events, sharing photos and news, and staying top of mind.
Twitter
Demographic: skews urban and middle-aged
With more than 100 million active users who log in every month — half of those every day — the fast-paced Twitter has earned its spot in the top tier of social networks. This is a quick way to have a dialogue with customers and get feedback, although it does require steady monitoring, as users have come to expect quick responses. Mobile usage is particularly on the rise.
Google+
Demographic: lots of young men
Google+ offers many of the same opportunities as Facebook, but users aren't checking the site nearly as often. Google+'s features do make it easy to target messages to particular followers, and if you want to reach young, tech-oriented males (most social networks have more female users), this is definitely a spot to consider having a presence. Another benefit is the opportunity to connect with customers using Google+ Hangouts.
LinkedIn
Demographic: professionals in a variety of industries
LinkedIn is a good place to maintain professional connections, exchange ideas with others, establish yourself as an expert in your field and recruit potential employees. Although businesses can set up company pages, unless you are a B2B company, you're likely to get the most benefit from using the site as an individual (you can have your social media marketers do this for you), participating in discussions and answering questions in your area of expertise.
Pinterest
Demographic: lots of women, particularly young moms
This quickly growing social network is all about the eye candy, with a plethora of photos of crafts, clothes, food, interior design and the like. Check out our post "Is Pinterest Right for Your Business?" for more info on what types of companies are most likely to benefit from the site.
Instagram
Demographic: young, skews female
Like Pinterest, Instagram is a visual social platform, a popular way to show and share photos. It makes sense for those with lots of pretty things to sell, but it can be used more creatively for purposes such as showing your office behind the scenes, delivering a sneak peek of a new item or documenting the steps a product goes through from idea to creation.
Want to learn more about how companies are using content marketing to help their customers — and their bottom line? Check out this free data showing how thousands of organizations are providing content to generate business.