If you're an avid reader who gets most of your news online, you most likely have a specific set of blogs you check on a daily basis. My blogs of choice include Colossal, Poynter's MediaWire Blog, The New York Times Well Blog and the Etsy Blog.
Not only do these blogs cover the topics I'm most interested in (journalism, health, art and crafting), but they also cover the topics in unique, attention-grabbing ways that ensure I won't be struggling to keep my eyes open as I scroll through the posts.
These blogs and countless others (hello Gawker, Mashable and The Daily Beast) have gained prominent followings because they cover content readers are interested in and they do so in formats that are sure to attract readers to their sites and keep them there.
Whether it's a list, infographic or personal essay, these blog sites have mastered the art of creating captivating posts that garner 10 million plus (yes, you heard me right) unique monthly visitors. You may have top-notch content on your blog, but that means nothing if you aren't presenting the information in a unique, easily digestible and fun format.
Here are a few types of blogs you should be creating to ensure you're driving traffic to your site. These are great formats to refer to not only when you have a topic in mind, but also when you need a dose of inspiration when the inevitable writer's block strikes. 
1. Lists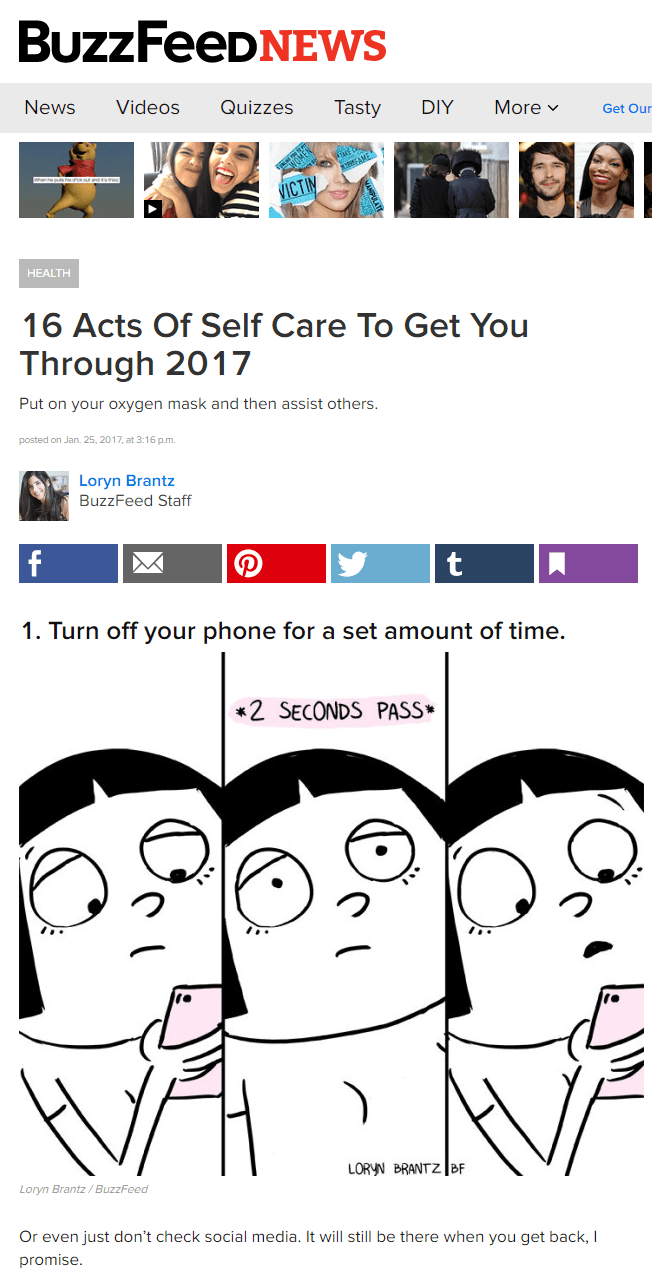 Upon reading the word lists, the first thing that probably popped into your mind were the mind-numbing articles on BuzzFeed, a la "10 Signs You're a Nineties Kid" or "18 Problems People with Pale Skin Face."
Sure, some websites overdo the "listical" format, but this is because it's proven to drive traffic. It presents content in an easy-to-read format that doesn't leave readers feeling too bogged down. And after all, it's the format I chose for this blog post, so it must be good, right?
Our friends at HubSpot have a few great tips for list blog posts:
Ensure your post is "dense" with valuable takeaways (i.e. if you can only think of seven things instead of 10, that's OK. Don't choose three filler items that are low quality).
Order the items logically.
Stay true to your subject.
Not sure what number to start with? A study from the OKDork.com blog showed that lists with 10 items received the most social shares. If you have more than 10 in mind, the next most popular numbers were 16, 23 and 24.
Resourceful lists (i.e. "8 Websites to Visit When Planning Your Wedding") are also a great opportunity for backlinks, which can drive even more traffic to your site.
2. Infographics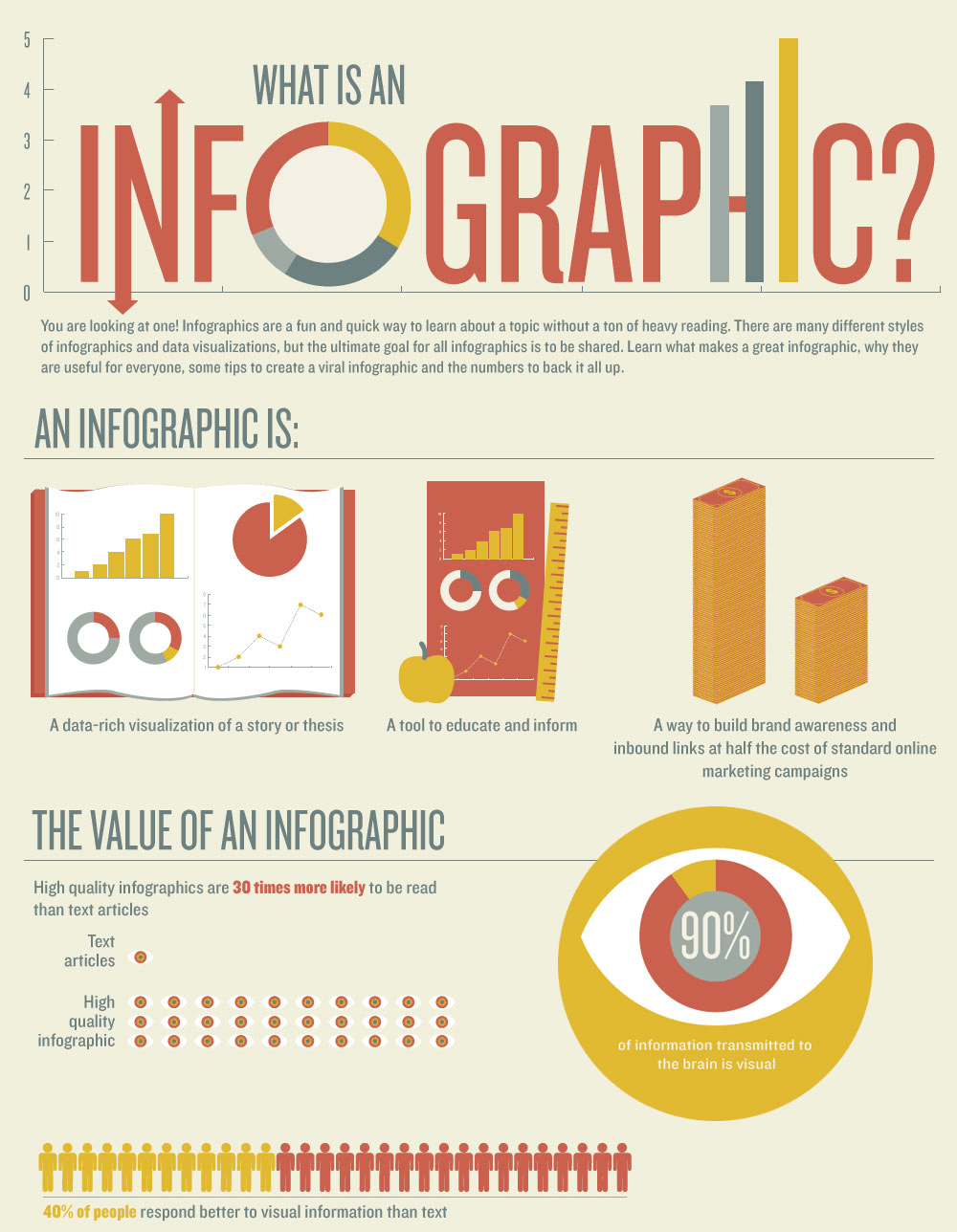 An infographic explaining infographs? Bet you didn't see that coming.
The same study from OKDork.com, which analyzed 100 million articles, found that infographics receive the most social shares of any blog format. If that isn't incentive enough to create a few infographics or have some commissioned for your site, then I'm not sure what is.
HubSpot published an article with a series of statistics about visual content marketing, one of which was that colored visuals increase someone's willingness to read a piece of content by 80 percent. So say no to black-and-white infographics and get colorful!
We're big fans of infographics (and color) at madison/miles media Digital Marketing Agency. Check out this blog post for an example of how you can create an infographic-driven blog post. 
3. Image-Driven Posts
HubSpot reports that "content with relevant images gets 94 percent more views than content without relevant images." You should always have images in your blog posts — that's a given. But you can also create blog posts around a series of images.
One of my favorite blogs, Colossal, is the perfect example of this. It is widely considered one of the most popular visual art/design blogs and nearly every post is entirely driven by images — some only have a couple of hundred words.
Not sure how many images to use? A BlogPros study that looked at high-ranking blogs found that there was at least one image for every 350 words.
4. Videos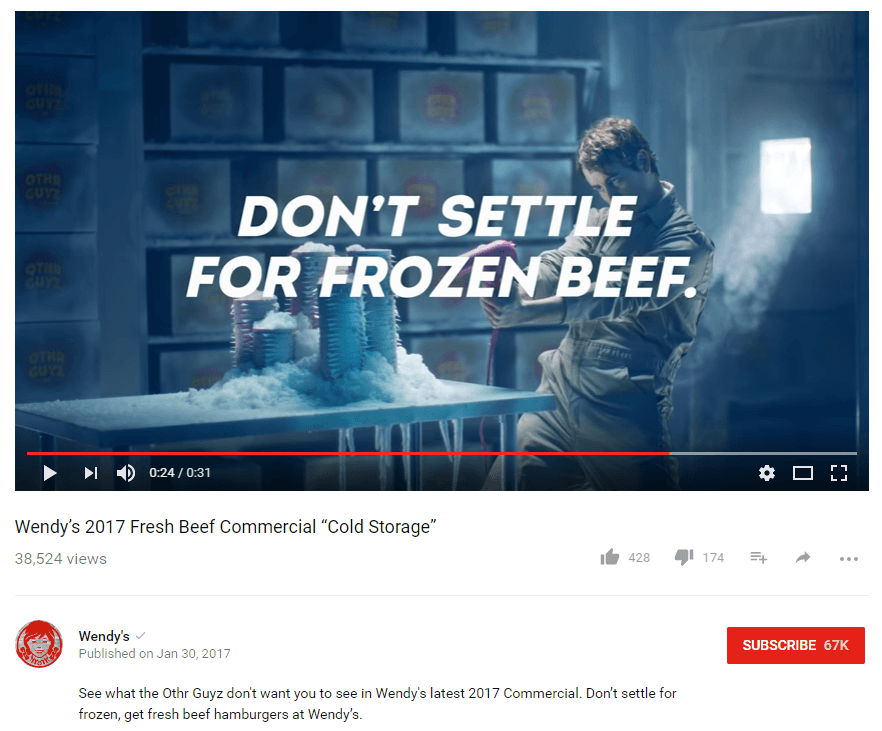 Video, video, video! If you have the bandwidth and budget, you should definitely incorporate videos into your blog. These could range from how-to and product review videos to get-to-know us and behind-the-scenes videos.
According to HubSpot, shoppers who view video are 1.81 times more likely to make a purchase than non-viewers. So those of you using your blog as part of your inbound marketing strategy should make video a priority. Now.
More broadly speaking, video is taking over the internet. From April to November 2015, the amount of daily video views on Facebook doubled from 4 billion to 8 billion. And Syndacast, a digital marketing company in Asia, predicts that video will account for 74 percent of all internet traffic in 2017.
Don't you want to be a part of that growth?
*Side note: If you're unsure where to begin, start with a how-to video. These are typically cheaper to make and can be a great launching point for getting comfortable in front of the camera. How-to articles topped the OKDork.com list for most popular blog post types that can drive traffic to your site.
5. Personal Essays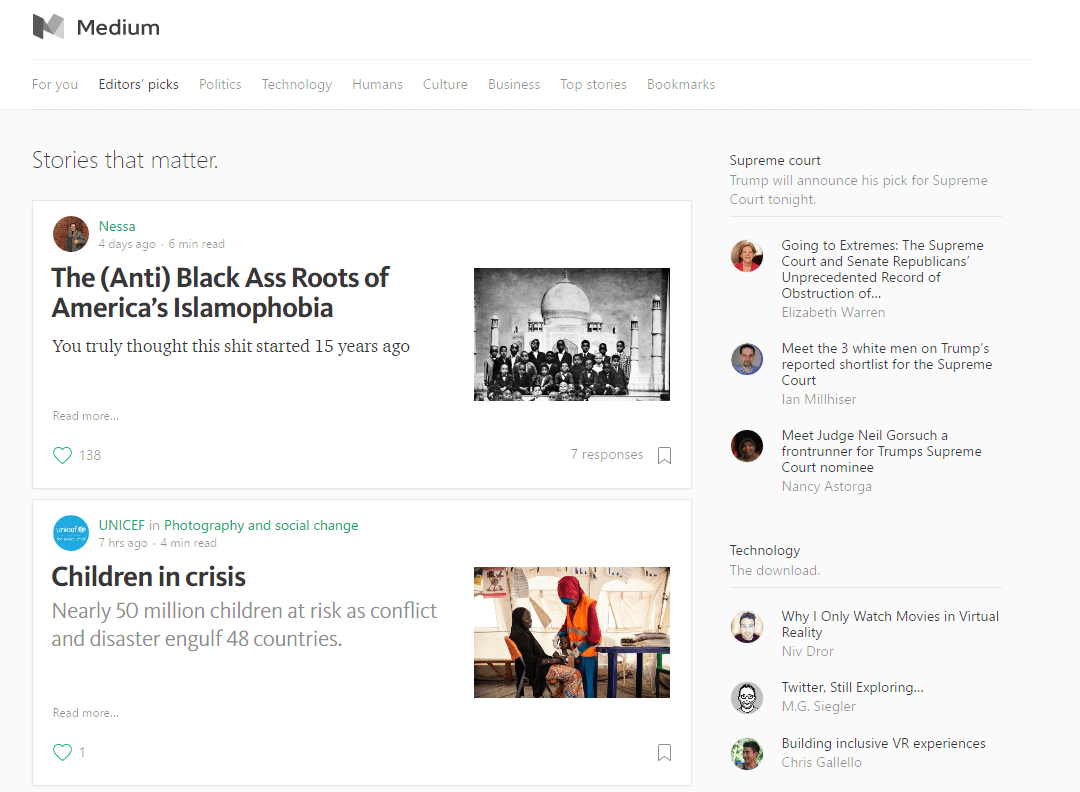 Medium is a popular site where you can find essays, opinions, and personal stories. 
When in doubt, get personal. Some of the most popular blogs — such as HelloGiggles and Zen Habits — feature writers with strong, raw, opinionated voices who aren't afraid to share their feelings. After all, when the content you're reading feels relatable, you're much more likely to share it with others.
For example, I'd rather read a blog post in which a woman spills her guts about what she wishes she had known before planning her wedding than a dry, boring post titled, "6 Things to Know Before Planning For the Big Day."
Personal-essay blog posts are a great way to feature someone in your industry, too. You should try reaching out to key influencers and see if any would like to contribute an article to your blog. You never know what story someone may want to tell.
Oh, and don't be afraid of a little controversy. Sure, a post might stir the pot a bit, but those are always the posts that drive the most traffic.
One blogger who wrote a post titled "Marriage Isn't For Me" received 25 million views in 24 hours and wide media attention. What he really meant in his post is that marriage is a selfless act in which you work to make the other person happy. But look at what that one slightly controversial headline did for his blog!{{cta('1dd19df9-e168-4914-8e50-69146f1c9935')}}