There are times when being topical can backfire (Build-a-Bear attracted criticism for posting "the most shameless tweet" on the anniversary of 9/11) but the holidays offer real opportunity to connect with consumers. Here are four brands doing a stellar job of delivering timely and relevant holiday content marketing.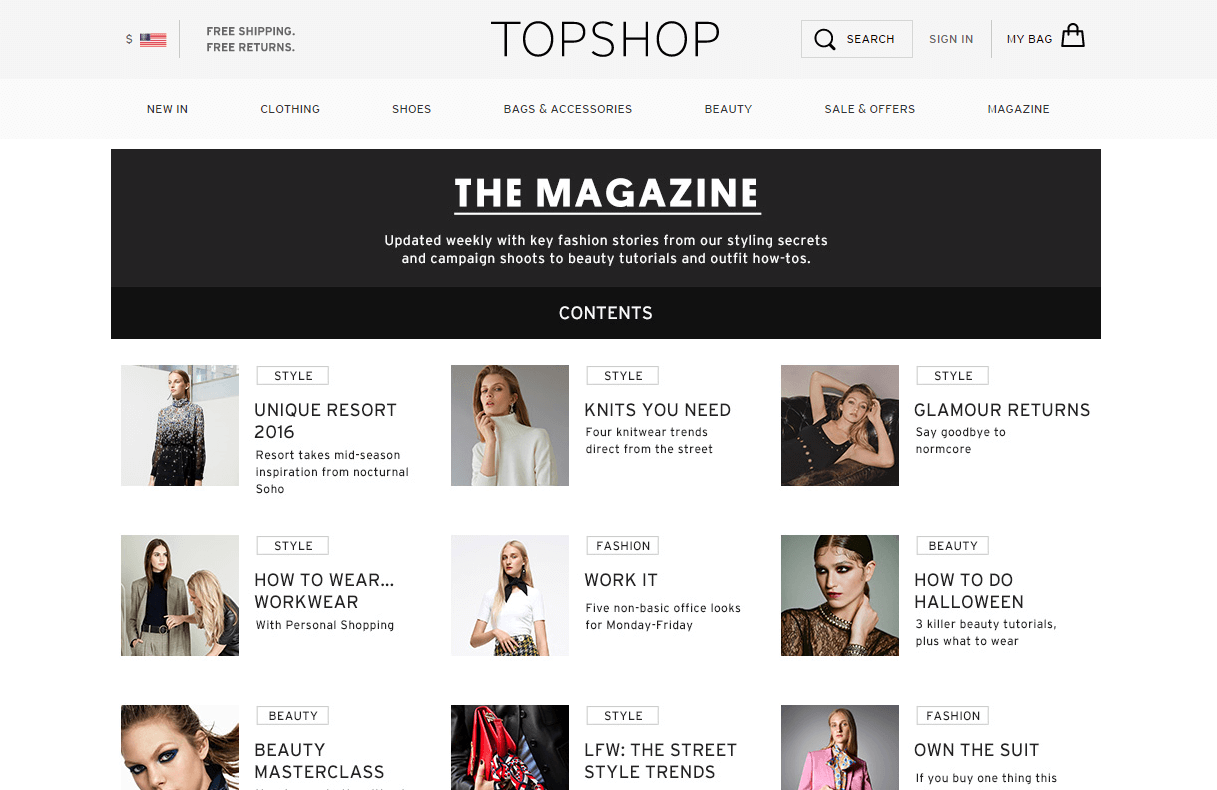 UK-based women's clothing brand Topshop connects with consumers through its magazine, featuring fashion spreads and beauty how-tos. The weekly digital pub brings in guest stylists to answer consumers' holiday style dilemmas (i.e.,"what kind of dress should I wear to the company Christmas party?") via video. Advice seekers can tweet @Topshop using the hashtag #styledilemma.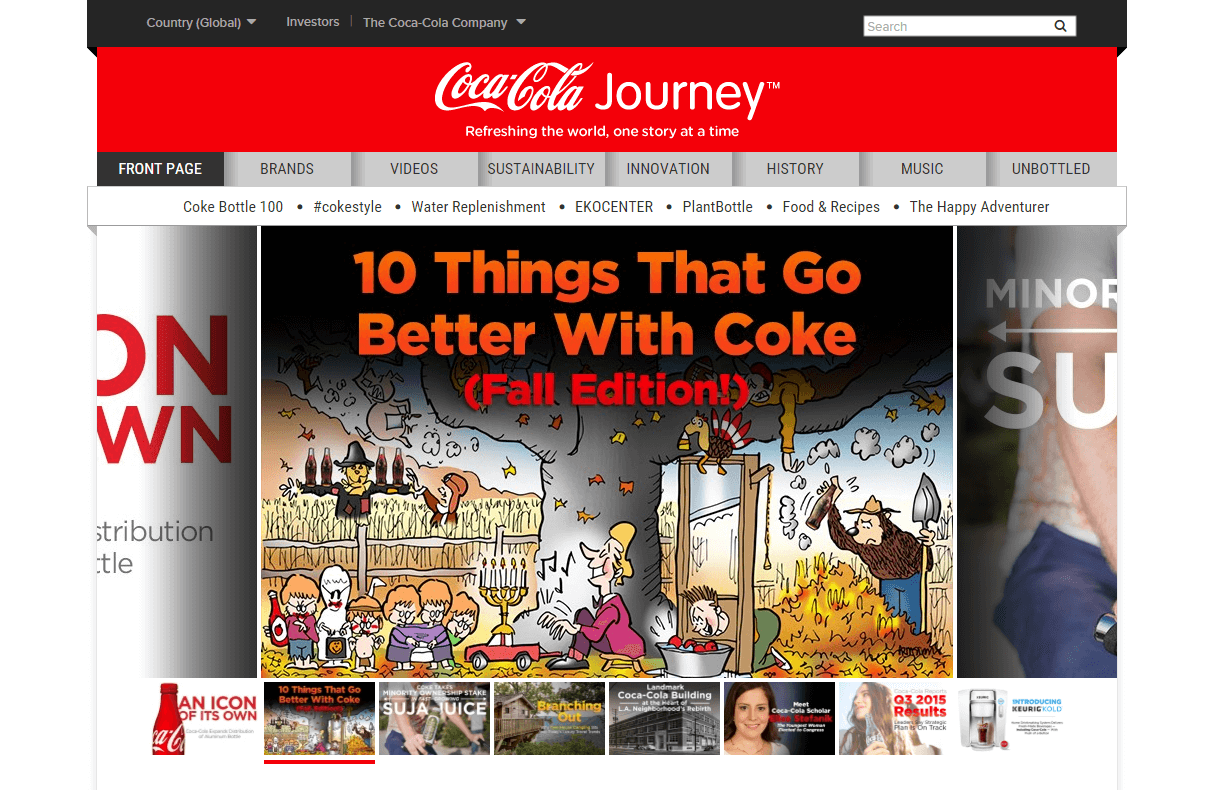 Coca-Cola's branded site, Coca-Cola Journey — which spans multiple languages and countries, making it a prime example of global content marketing — publishes oodles of Christmas and Hanukkah-themed content. There's a sprinkling of shameless plugs for the company (a gift guide for the "Coke fan" in your life) bolstered by legit service articles ("How to Avoid Being Hacked this Holiday Season"), edutainment ("7 Ways Hanukkah is Celebrated Around the World"), and heart-warming human interest pieces such as a story on how one family merges two religious traditions during the season. The beverage giant is also partnering with Spotify for a holiday playlist, releasing one song every day until Christmas on the site.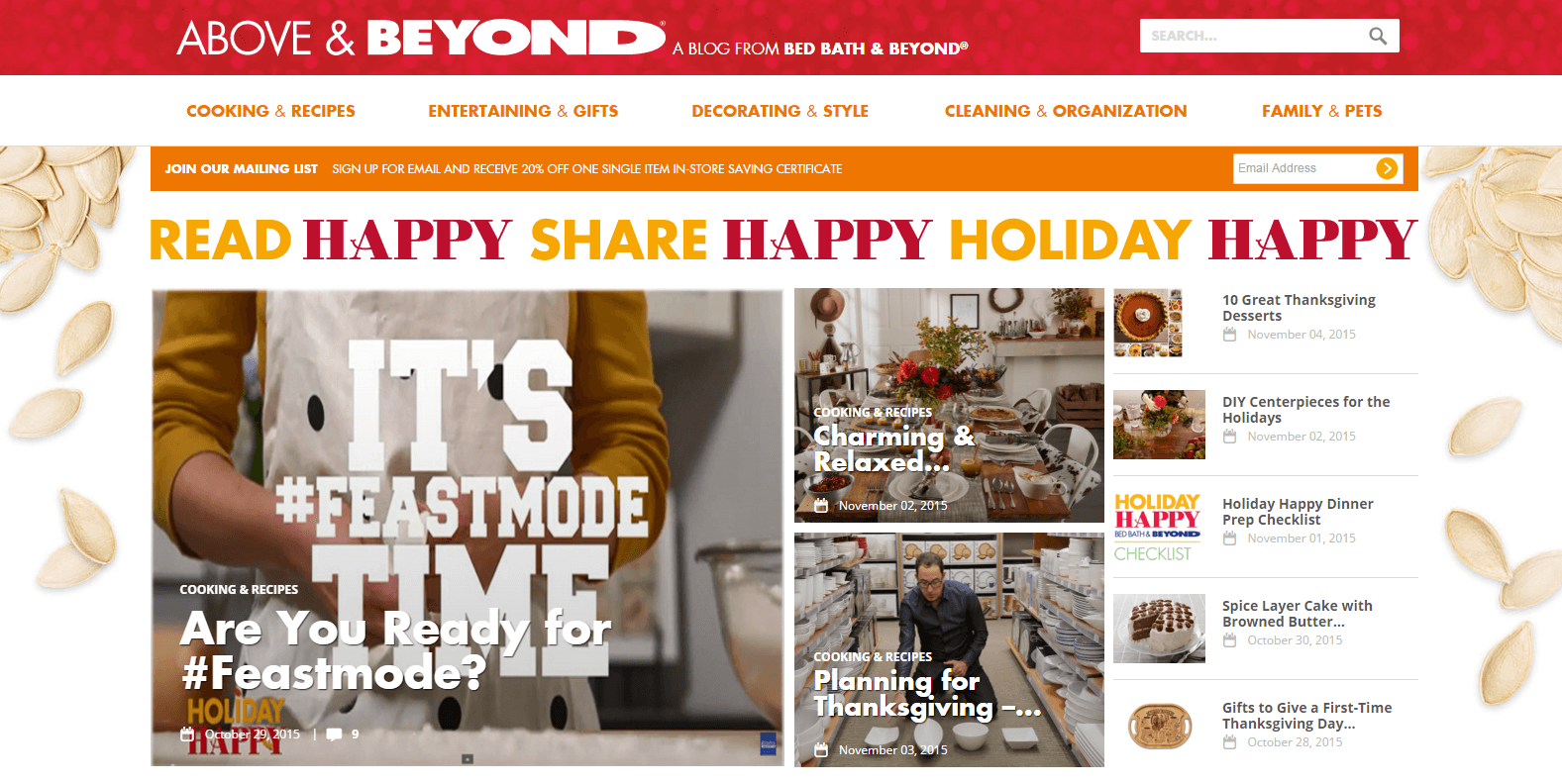 Bed, Bath & Beyond helps customers up their holiday entertaining game on its blog Above & Beyond. Content consists mostly of service stories on how to host various seasonal get-togethers, advice on pre-party house prep, and recipes running the gamut from Christmas-day fare to cocktails and cookies galore. The housewares retailer's graphics, such as this visual recipe for Swedish mulled glogg, are standout example of shareable content.

Target taps into the true meaning of the season with a "cause marketing" campaign. The retailer's latest limited-edition collection, called One for One, is a partnership with shoe-maker TOMS. The retailers will donate clothing and food to charities each time a customer purchases an item from the collection. Merchandise includes apparel, shoes, blankets and more — a total of 50 different items all priced under $50. Developed by a creative agency, the campaign spans broadcast, digital, online, video, and social media, and uses a "giving tree" animation to illustrate the idea that the more you give the more fruit the tree bears.{{cta('08d05096-f6e0-4e1b-9033-56526aceb9eb')}}