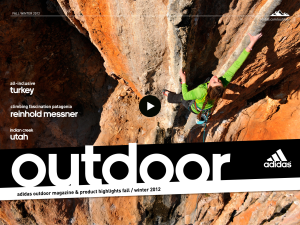 Although the iPad has only been around since 2010, it's revolutionized the way we consume media, including magazines. With great design, interactive features and engaging content, these four iPad magazines are good examples of just what you can do with this platform.
Evo

A magazine for car enthusiasts, Evo is as sleek as the automobiles it covers, offering readers multiple ways of navigating through the issue, short videos, plenty of additional photos, and sound effects to make those engines come to life and rev up readers' interest.
Adidas Outdoor

A custom publishing piece, Adidas Outdoor magazine brings the adventuring spirit to life through in-depth stories accompanied by photo galleries and video. Special features in the summer 2012 issue include a video shot from the helmet cam of a base jumper and a topography map from two climbers that highlights their specific tips at certain points on the map.
People

The weekly celebrity news powerhouse plays to its audience with bonus photos, celebrity videos, movie trailers, song samples, TV previews, and breaking news updates — just the kind of content its readers are looking for. The ability to access each issue before it hits mailboxes is another bonus.
Bloomberg Businessweek+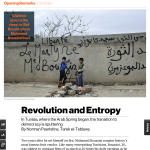 Editors offer insight into the issues in this business-minded magazine, which gives readers the chance to share articles via social media and get live information feeds on companies mentioned in the articles. Those with the Retina display will especially like the way the magazine looks.