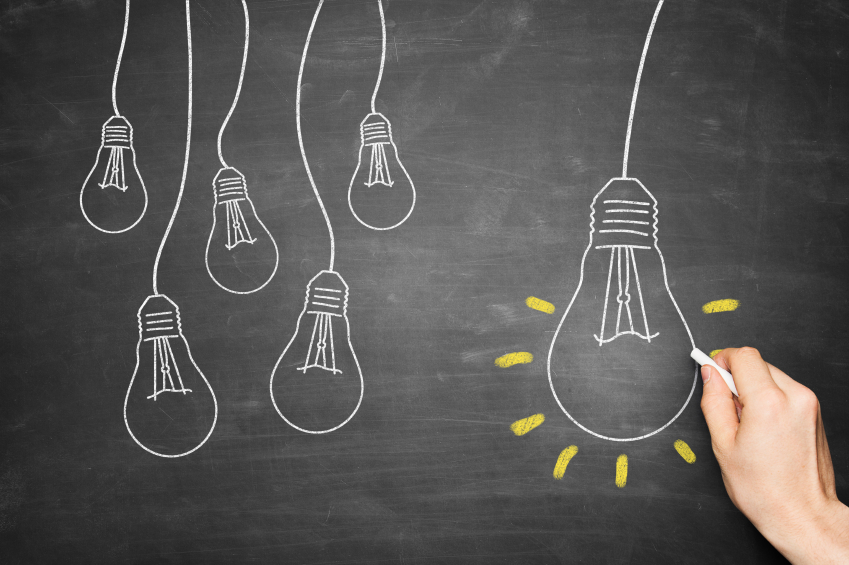 Being "on brand" all the time can actually be a bad thing. It's the equivalent of a wallflower who stays in her comfort zone, never branching out to new social groups. Innovative marketers know how to produce content that balances creativity and commerce by embracing failure, pushing limits and continuously testing new possibilities. Marketers who suspect their content is going stale can ramp up strategy by following innovators' leads and learning to:
1. Embrace failure.
"Fail early, fail fast, fail often" — this saying certainly applies to content marketing, where the goal is not perfection but building on iteration. Failure taught one of America's most prolific inventors to repeatedly innovate. Regarding his unsuccessful attempts at developing a commercial light bulb, Thomas Edison is well-known for saying "I have not failed 10,000 times. I have not failed once. I have succeeded in proving that those 10,000 ways will not work. When I have eliminated the ways that will not work, I will find the way that will work."
Marketers at business insight provider Dun & Bradstreet also use testing to find the effective aspects of content; failure is a natural step in that process. "It's great if we do something that resonates and engages our audience, and if we don't, we learn from it and move on," wrote Brad Young, the company's global content strategy leader, who added that management's support in this area really encourages his team to experiment.
2. Push boundaries.
Here it is again: the idea that you need to go outside of your comfort zone to grow. Whether your company has decided to expand into a new market, or you're seeing a spike interest from consumers in an unexpected market, content marketing is the vehicle for building and enhancing those new relationships. Sometimes branching outside of one's area of expertise is the best way to do that.
Trendy women's clothier Anthropologie, for example, has built a following with its DIY drink recipes. The retailer doesn't sell booze or bitters, so this isn't an obvious product plug; it's just something they thought their audience would enjoy.
Similarly, digitally native fashion and style publisher Refinery29 saw positive results going beyond its core subject area. The company's pilot projects involved content on such off-brand topics as news, home, and wellness. "We ended up expanding into all these categories by just putting out a few articles and seeing how people responded to it," director of marketing Irene Lee told the Content Marketing Institute in an interview last August. To date, Refinery29 has over 10 million monthly visitors and 1.25 million email subscribers, and is the fastest growing independent fashion and style website in the country.
3. Test and measure success.
Only 21 percent of marketers saying they are successful at tracking ROI from content marketing, according to recent research by Business 2 Community. Yet the majority of marketers say measuring the success of content is a top goal for 2015. For starters, this could mean tracking the response to variations of the same email newsletters, as Refinery29 does.
According to the Content Marketing Institute, the fashion publisher segments a select number of subscribers to get up to five versions of an email with different subject lines, headlines, and images, so that they can measure engagement. When they finally send newsletters to their full list, they have a better understanding of what to include, based on performance in the "test drive."
Media curator Upworthy.com also uses A/B testing to try out eyeball-grabbing headlines. The site recently conducted multiple tests pitting two headlines against each other and tracking the views; the results were published in a slide deck titled "The Sweet Science Of Virality."
One example of two headlines for the same exact video: A) "Remember Planet of the Apes? It's Closer to Reality Than You Think" and B) "2 Monkeys Were Paid Unequally; See What Happens Next." Option B garnered one hundred thousand more views than Option A. (Upworthy calls Option A "too clever.") According to analytics blog Kissmetrics, Upworthy regularly creates a minimum of 25 headlines for each of its posts then picks two choices to run in a quick test. Once they have a winner, they launch.