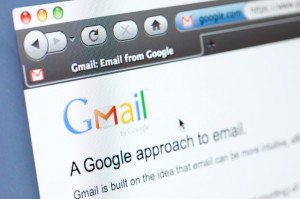 The rollout of Gmail's new tabbed inbox format last May led to all kinds of speculation about declining open rates and sales, but it wasn't until recently that marketers had real data to evaluate to see whether all that nail-biting was worth it, or just torture for the cuticles.
As a rundown for those who aren't part of the 425 million user Gmail club, the tabbed inbox offers its users a partitioned inbox, with three separate tabs:
The Primary tab, which is customizable but generally reserved for personal email. This is the default screen a Gmail user sees.
The Promotions tab, which is designed for the majority of commercial email. Gmail's filtering algorithms direct almost all commercial emails here, including newsletters.
The Social tab, where notifications of followers, invites and other social activities are delivered. Think Facebook, Twitter and LinkedIn notices.
That news might've made you sweat when you first heard it — after all, it doesn't seem to bode well for open rates for emails from companies. If you're still sweating seven months later, well, we hope you found a good antiperspirant in the meantime. Also, stop sweating. You won't have to do as much laundry. And there's really no need, according to research from MailChimp and Return Path, via MarketingLand.
You see, the tabbed inbox has, in fact, decreased open rates in general. But all is not lost.
When the change took place, many marketers busied themselves with devising strategies to get their emails past Gmail's filter and into users' Primary tab. That's probably not necessary, as stats suggest that focusing on well-targeted emails that land in the Promotions folder is more useful than trying to thwart the system.
Promotional emails now actually have a better shot at being delivered in the first place. Those intended for users' Primary folder had only a 77 percent delivery rate and were twice as likely to be marked as spam than emails send to the Promotions tab, Return Path data shows. Conversely, 93 percent of commercial mail directed to the Promotions folder was delivered successfully.
One, perhaps unexpected, bonus: Far less of the email sent to the Promotions tab is marked as spam or unsubscribed from. MailChimp's study revealed that since the rollout of the tabbed inbox, Gmail users unsubscribed from fewer marketing emails than users of any other ISP, like Hotmail or Yahoo.
Not all businesses lost open rates, either — Amazon saw a 17 percent increase in promotional emails read, no doubt related to a strong reputation and focus on providing highly relevant content to subscribers.
The bottom line: As always, your focus should be on creating email messages that people want to read. Sure, Gmail users might read them a little later now, or they could miss a message here or there — but they're less likely to unsubscribe after being bombarded with a bunch of emails in one day (as tends to happen during the holiday season). Send content they want to read, and the ones who are receptive will see it.