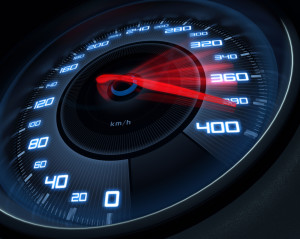 Today, everyone's an author, journalist or publisher, thanks to the web. On Twitter, around 500 million Tweets are sent per day, and approximately 100 hours of video are uploaded on Youtube each minute.
According to Content Marketing by Rebecca Lieb, the ability to create original content is the biggest challenge that marketers face. For many, the fastest, easiest solution is content curation and aggregation.
Lieb defines content curation and aggregation as "a highly proactive and selective approach to finding, collecting, organizing, presenting, sharing, and displaying digital content around predefined sets of criteria and subject matter to appeal to a target audience." Basically, it's finding the best content out there in your chosen field of expertise, and presenting it to your readers.
While content curation and aggregation are similar and at some points interchangeable, the definitions are different.
Content curation is the sourcing, personalizing and publishing of another's original content. Examples would be blogs, or a Facebook or Linkedin post. Many high-profile sites, such as Engadget and Huffington Post, feature curated content (along with original content).
Content aggregation is the more automated process of sourcing and presenting content from other sources.
Content curation is a more time-intensive process than aggregation, but ultimately it's more effective, as it allows brands to add their own personal spin on external content.
While curating and aggregating content is relatively easy, getting started finding content can be a challenge. A few good ways to find content:
Subscribe to newsletters and publications for relevant news sources and competitors in the industry.
Set up RSS feeds based on keywords for automatic delivery of content. One example of this would be Google Alerts.
While most publishers don't have a problem with linking to their original content, be sure to pay attention to copyright guidelines to ensure that you are publishing their content legally.