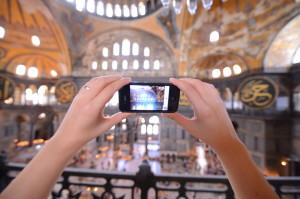 If you're not using video in your content marketing strategy, you're missing out on easy opportunities to share your company's story and interact with your customers. There are some initial hurdles to jump (finding story ideas, investing in equipment, training staff), but they're not as high as you might think.
To get your wheels turning and reels rolling, we're posting a series on video strategy. We'll provide all the basics on why you need to do in-house video, how to do it, and where to begin. We kick off the series with this: Three reasons your video strategy should be built from the inside out.
1. Everybody's doing it.
Including your customers. Anecdotal evidence is probably all the proof you need. You'd be hard-pressed to walk into a coffee shop or step on the subway without passing at least two or three folks watching a video on a mobile device — even if it's just goats screaming like humans.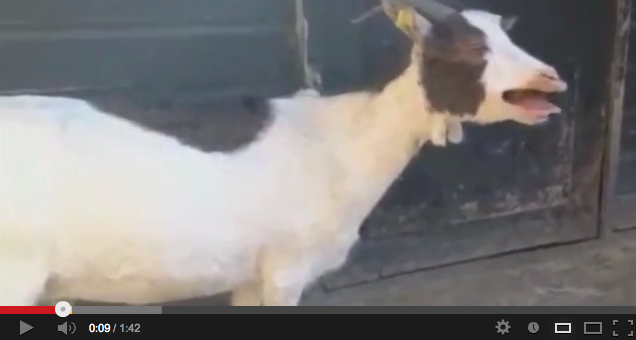 But since we're all about data and measurement here, humor us and take a look at a few statistics.
Every 30 seconds, approximately 50 hours of video are uploaded to YouTube, where consumers are watching more than 150,000 videos in the same timeframe.
(Head's up, by all means, please visit @GaryHayes' Personalize Media website. But if you have any obsessive-compulsive tendencies, like some of us on the staff here do — and we're not saying which ones — this counter is addictive.)
All told, 86% of US consumers watch video over the internet on a device, according to Accenture's 2013 Voice-Over-Internet Consumer Survey. You need to get in the game. You need eyeballs watching your story. Really, you need more than eyeballs. You need people talking about your story, commenting on it and sharing it. (We'll give you some pointers in follow-up post).
2. You have a story to show. And it begins within.
Assuming you're doing internal or employee communications correctly, your best brand ambassadors are inside your company.
No one knows the products, benefits, customers — your brand — better than your employees. Let them share your company's story via exclusive behind-the-scenes videos about your products or services. Better yet, make it useful.
Still better, make it funny. Humanness is OK.
3. You already have all the technology you need.
Have a smart phone? Bam. You're in business. Yes, there's a lot more equipment and software you could and should eventually invest in as your video-storytelling capabilities grow and improve. But even companies that have invested in the latest and greatest equipment often rely on video shot with a mobile device, especially for time-sensitive stories. Heck, even media companies have laid-off staff because high-quality consumer technology is so accessible these days.
One caveat: Have the number to a professional videographer in your back pocket.
Just because it's possible to shoot and edit video in-house doesn't mean you always should. The same holds true for any creative service, like writing, design and photography. (Also to be addressed in an upcoming blog.) As far as video goes, though, ask yourself if your finished product needs:
More than three speakers
Background music or special effects
A long shelf life
To be seen on TV or webcast
To be viewed by a VIP audience, such as board members, investors or donors
If so, you'll need to call in your A team, and adjust your budget accordingly.
Have you started shooting video internally? Do you have a question about getting started? Ask us in the comments section.