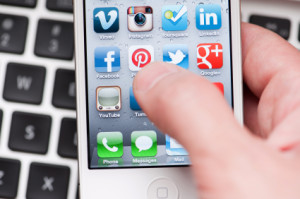 A rapidly growing social network that acts as a virtual pinboard, Pinterest became the fastest standalone website to eclipse the 10 million per month mark, according to PR Daily. That all adds up to a lot of eyeballs and a tremendous amount of momentum.
But is Pinterest worth it for your business? That depends on what you have to offer and what you're trying to accomplish.
The majority of Pinterest's users are female, many of whom have young children, and popular subject areas include crafts, gifts, hobbies, travel, interior design, recipes, and fashion. Wayfair, a home goods retailer, has found that shoppers who come to their site via Pinterest are 10 percent more likely to make a purchase than visitors who arrive from other social networks, and they spend 10 percent more on average.
If you're, for instance, the owner of a wedding planning company, you likely want to be engaged with the site — brides-to-be often pin inspiration for their upcoming celebrations. If you own a retail shop with kids' clothes or home décor items, you too will find an eager audience to discover your wares. The same goes for resorts, hair stylists, food manufacturers, and plenty more.
But what if your service or product isn't so visually driven? Or what if your target audience isn't the young women who populate the site? If you sell a medical device aimed at elderly men, Pinterest probably isn't the best place to put your resources. If your business has a long sales cycle that relies on repeated contact with customers, you aren't as likely to get a benefit as you would if you sell adorable headbands at $5 a pop.
If you decide to experiment with Pinterest, look at what other companies both inside and outside your industry are doing. This is a social network based on creativity, and there's no shortage of examples of that everywhere you look on the site. As its many dedicated users can attest to, Pinterest is fun and addictive — so before you get too caught up, make sure to assess every once in a while if it's delivering business results in line with the resources you're putting into it.