It's that time of year again. Summer is winding down, parents are craving that magical first day the kids go back to school and inbound marketers everywhere are preparing for HubSpot's annual conference event: Inbound. More than 21,000 people attended it last year and even more are expected to show up for INBOUND 2018, which takes place September 4-7 in Boston.
As someone who has attended the event the past two years, I'm pretty much an expert when it comes to all things Inbound. (Then again, I've been saying I'm a marriage expert ever since my wife and I celebrated our second anniversary.) So I thought I would do what I do best: blog about it!
If you've never attended an Inbound event before or would simply like some reminders about what it you should and shouldn't forget, here are 10 things you need to know:
1. Pace Yourself
There can be information O-V-E-R-L-O-A-D if you aren't careful. Pretty much every other conference or learning event is the same way, though. I know my brain was shot the first time I went, as I didn't miss a session and took meticulous notes while simultaneously trying to think about how to apply the information I was learning at my HubSpot inbound marketing agency. Several of my co-workers and I even had "meetings" at the end of each day to discuss strategies.
My advice? Plan to pace yourself ahead of time. Add the sessions you want to attend to your schedule and don't worry about super-detailed notes. Many of the speakers will have their slides/notes available for download afterwards. Also, save the extra brain power and wait to brainstorm on practical uses for the information you learn until the plane ride back (or after you get back). And if you want to miss a session and take a break instead? That's perfectly OK.
2. Bring Phone and Laptop Chargers
Yes, the Boston Convention Center has several charging stations, but there isn't a ton of time between sessions and the stations can be full if they're in a busy area. Your best bet is to bring a portable phone or laptop charger, as many of the outlets in the rooms for the breakout sessions are off limits, as they're a fire hazard. If you only have corded chargers, your lunch break is a good opportunity to give your devices some juice as you eat.
3. Check Out the Food Trucks!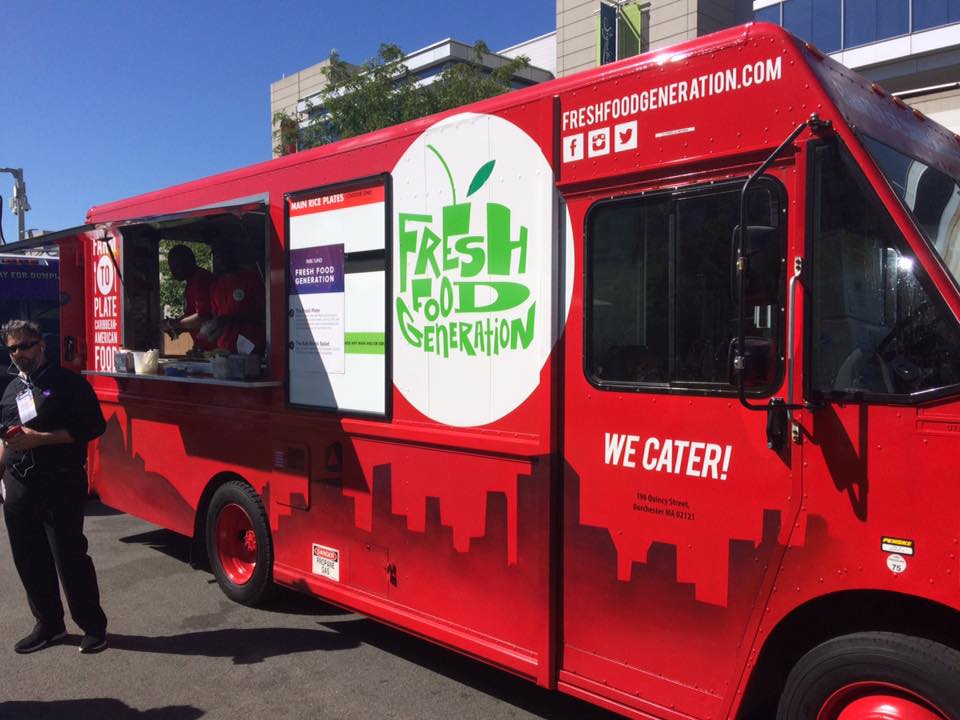 Speaking of eating, there are plenty of options for everybody at Inbound. Whether you're on a nut-free, gluten-free, vegetarian, vegan, dairy-free, kosher or halal diet, you'll have your fair share of choices available at food trucks and other locations. Rumor has it the food truck scene was a bit aggravating for attendees a few years ago, but HubSpot has fixed that and the process is now efficient. Simply scan your badge, grab your meal and go hang out with other attendees as you chow down — I recommend checking out the hammocks and selfie opportunities on Lawn D.
4. Don't Try to Take a Selfie with a Celebrity without Their Permission
Trust me.
5. Get There Early for the Brian Halligan and Dharmesh Shah Keynote
The HubSpot co-founders have been the highlight of the event both times I've attended Inbound. They spend a lot of time on their presentation to ensure it has the perfect combination of humor, insights and wow-I-want-to-start-doing-this-immediately advice. Watch last year's keynote and you'll understand what I'm talking about. (The intros are especially awesome.)
{{cta('73c82c64-e371-4025-9f4b-3e061017e0bd')}}
6. Download the Event App
If you like to stay organized (and don't want to be that one person who gets called out by the speaker for showing up late to his or her session), download the official event app. If anything, it's excellent for keeping track of your schedule and the full agenda. The UX has also improved over the years, and there are several other handy features included on the app.
7. Don't Wait Until the Last Minute for Hotels and Passes
It might be too late for the best deals at this point, but try to book your hotel and/or airfare as early as possible to get the best rates. Boston is always super busy this time of year and hotel rates have been known to skyrocket. Fortunately, HubSpot has a great page dedicated to helping you find the right hotel (or Airbnb) to meet your preferred budget and location.
Also, while it's too late to take advantage of the lowest rates for admission passes, you can still get a discount up until August 15th, so make sure you register now if you haven't already!
8. Be Active on Social Media
Embrace the hashtag. Not only will you be able to connect with HubSpot and attendees, you'll stay in the loop about giveaways and special announcements (such as photo opps with celebrities). Plus, you'll want to do plenty of networking, so add people to your LinkedIn network while you're still fresh on their mind. For Twitter, I personally like to post my favorite quotes I hear from sessions and tag the speakers.
9. Attend Evening Events… Or Don't
Remember that one time I said you should pace yourself? That means taking a break each day once all of the sessions are over. There are happy hours, comedy shows and other events. Or, you can simply take a stroll to take in some of the city's beautiful, historic scenery. (The site of the Boston Tea Party is fairly close to the convention center.)
10. Dress Comfortably
Chances are pretty good you'll be staying in a hotel that isn't within walking distance of the Boston Convention Center, so make sure you keep that in mind. Dress comfortably during the day, then go back and change before evening events if you'd like. Both times I've attended Inbound, there was a nice mix of casual and comfortable clothing (plus a lot of matching T-shirts), so wear whatever makes you cozy. Oh, just make sure you don't forget a jacket. The event is in Boston, after all.
Those are just a few things you need to know. If you'd like more advice or have a question about inbound marketing, leave a comment below for our Inbound Specialists!
{{cta('1e2bd4db-d479-4749-b82a-5aa911e7741f','justifycenter')}}