You know what else is in our pudding — besides the proof, that is? Awesomeness. Check out the case studies below to see examples of our success in helping small- medium-sized B2B companies build awesome businesses.
Data-Driven Approach to Employee Engagement Case Study
Continental Battery Systems (CBS), founded in 1932 as a small, family-owned battery manufacturer, has grown exponentially over the past 10 years. CBS is now the second-largest battery distributor in the nation, with retail and distribution partners in every state.
Lead Generation
SEO & Content Strategy Lead to 800% Increase in Web Traffic for ID Shop
A family-owned company with deep roots in the Southeastern United States, ID Shop supplies high-quality ID cards, credentials, badge holders, card printers and ID card products to customers across the country. The company prides itself on high-quality, American-made products designed to outperform and outlast the others in the field.
Lead Generation
Aventis Systems White Paper Case Study
IT professionals engage only minimally online and are often reluctant to download content. However, after researching the particular needs of Aventis Systems' audience, we wrote a technical white paper that drew 500 new visitors to the Aventis website.
Social Media
Aventis Systems Social Media Case Study
Aventis Systems was plagued by a stagnant social media strategy. Through research, a consistent posting schedule and engaging content, we were able to turn its social presence around and triple its transactions compared to the previous year.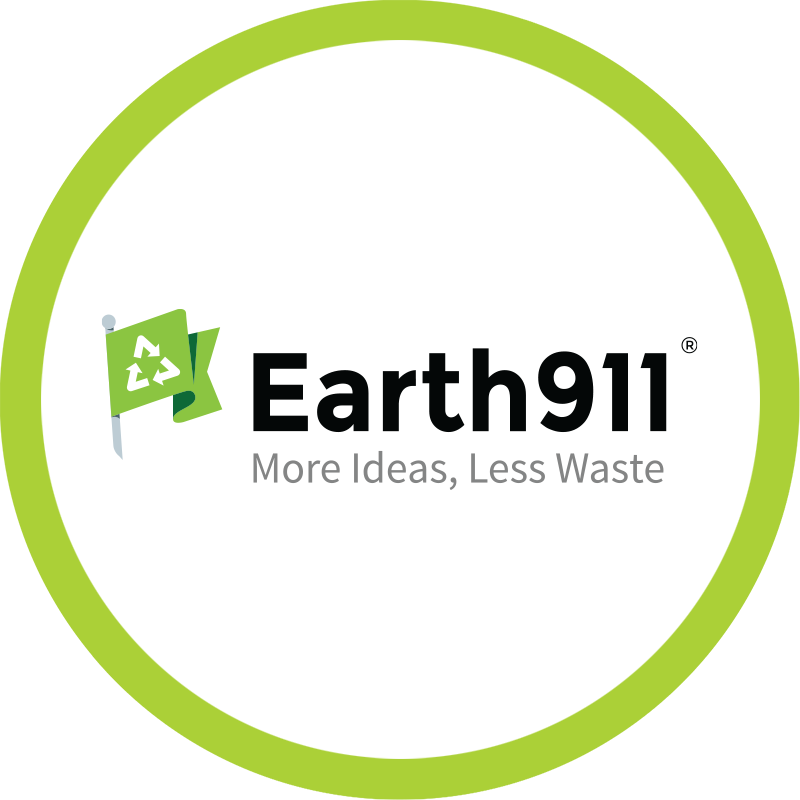 Content Creation, Social Media
Earth 911 Case Study
Earth 911 wanted to reach an eco-conscious audience, but its fuzzy brand identity and inconsistent content strategy meant it wasn't reaching the right people. By pairing quality content with an aggressive social media strategy, we were able to amass a social following of more than 350,000 for Earth 911 — resulting in 30 million annual page views and an email list of 70,000 subscribers.
Web Development
FlexXray Case Study
FlexXray was eager to position itself as a thought leader in the food inspection industry, but its marketing strategy wasn't creating the desired results. Through in-depth research and a total revamp of its website and social media presence, we were able to increase leads and boost revenue.
Content Marketing
Texas Instruments Case Study
Texas Instruments Inc. needed an effective, efficient way to communicate its evolving HR policies to company leaders and managers around the globe but was held back by its limited platforms. With a new digital communication strategy and e-zine, we helped Texas Instruments reach thousands of company leaders.
Web Development, Social Media
US Dermatology Partners Case Study
US Dermatology Partners needed an online marketing campaign to spread awareness, increase revenue and book appointments for its newly acquired offices but was unsure where to start. With a website redesign and robust social media strategy, we helped US Dermatology Partners bring in more than $140,000 in revenue in just six months.
Content Creation, Content Promotion
Barron Designs Case Study
Barron Designs wanted a unique and innovative way to reach out to prospective buyers and introduce them to its line of faux wood, stone and brick home products. We launched a "What's Your Design Style?" quiz that has not only attracted new customers, but sparked interest that provided monthly sales exceeding the previous three months of quiz-related revenue.
SEO, Web Development
ID Shop Case Study
A respected name in the badge and credential industry, ID Shop was looking to create a stronger online presence and increase online sales. With a robust website redesign and strategic SEO optimization, we helped ID Shop's organic revenue improve 121% over the previous year.
Lead Generation, Content Promotion
True Texas Benefits Case Study
As an independent brokerage firm that provides insurance benefits packages to small, local businesses, True Texas Benefits found it difficult to stand out from larger, more established insurance firms. We created a better website presence by establishing a blog and launching a lead-gen e-book campaign, which has helped the company achieve a dramatic uptick in traffic and qualified leads.
PPC Advertising, SEO
Rainbow Muffler & Brake Case Study
With six locations throughout the greater Cleveland area, Rainbow Muffler & Brake wanted to establish itself as the region's expert in automotive repair. The company wanted to drive web traffic to its sites and Facebook page, and to increase the number of phone calls it received each month. By focusing on Rainbow's website, pay-per-click (PPC) advertising and SEO, we have increased web traffic by more than 5,873% in the past four years.
Aventis Systems Campaign Case Study
Even with a large social media following, Aventis Systems was experiencing minimal engagement. Through the creation of an online photo-sharing contest called #TidyIT, we helped Aventis exceed its social engagement goal by 200%.
WEB DEVELOPMENT
The Dallas Morning News Case Study
The Dallas Morning News had a health section with no focal point and minimal structure. We reorganized the site, revamped the content and improved the navigation so visitors could find information that was relevant to them, resulting in an increase in visitors and ad sales.
BRANDING
Health Wellness Alliance Case Study
The Health and Wellness Alliance for Children was having trouble reaching its desired audience due to a scattered marketing strategy. We repositioned the brand, defined its key audience segments and created a comprehensive marketing plan — resulting in a 500% increase in traffic by year's end.
Mended Hearts Case Study
Mended Hearts, the world's largest and oldest peer-to-peer cardiovascular patient-support network, struggled to create a clear editorial voice. We transformed their magazine by replacing canned content with original, patient-focused articles that engaged its audience — and we won several awards in the process.
WEB DEVELOPMENT, LEAD GENERATION
MIC Case Study
When the COVID-19 pandemic hit, Medical Informatics Corp. (MIC) was in a unique position to address patient-monitoring needs in hospitals across the nation with its innovative Sickbay program. In less than a month, we created and deployed a new website, white papers and an email campaign to spread awareness — resulting in over $1 million in projected revenue.
LEAD GENERATION
Minnesota Re-Bath Case Study
Minnesota Re-Bath wanted an online marketing campaign to increase its lead-gen numbers, but its weak online presence stood in the way. With the creation of a downloadable e-book and a Google AdWords campaign, we built a successful strategy that resulted in revenue growth.
VIDEOGRAPHY, CONTENT DEVELOPMENT
Operation Texas Shield Case Study
Operation Texas Shield needed a campaign to help raise awareness about sex trafficking prevention. We created a professional video and other marketing collateral that Operation Texas Shield has successfully used in presentations to its audience, resulting in more than 70,000 views.
CONTENT CREATION, WEB DEVELOPMENT
PMUSA Case Study
Prestigious Maintenance USA wanted to position itself as an industry leader, but struggled with consistent and effective marketing communication and brand positioning. By rebuilding the company's website and developing a robust content strategy, we were able to increase PMUSA's online visibility and help it earn award-winning recognition.
BRANDING, SOCIAL MEDIA
Smith System Case Study
Smith System was concerned that its image and messaging were outdated and ineffective at reaching its target audience of professional drivers. We substantially refreshed the look and feel of Smith System's brand, website and social media marketing, resulting in an expanding audience and over $1 million in revenue.