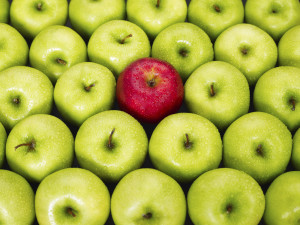 You can have a great blog that no one reads, a high-quality product that no one buys and a terrific brand that absolutely no one cares about. This is because people don't care how great what you're offering is; they care about what makes you different from the competition and how you will best meet their specific needs.
Making your brand stand out from the crowd is actually easier than it seems. Let's take a look at a small pool company in Warsaw, Virginia. River Pools and Spas increased their site traffic by 300% simply by positioning themselves as the "Most Educational Swimming Pool Blog in the Country". Today their blog is the most popular in the industry, and River Pools and Spas is the top fiberglass pool company in the U.S.
So what makes River Pools and Spas so special? It's not that their product or prices are exceptionally better than the competition. It's not because they paid for a sleek website makeover. It's because they listened to what their customers were asking, and they answered those questions.
In a recent blog post, owner Jim Spiess wrote, "Very seldom will you find an article in our blog that is about River Pools and Spas; the reason is because we are more interested in educating you about swimming pools in general." They even go as far as to offer marketing advice and consulting for other pool and spa builders.
As we can learn from River Pools and Spas, you don't have to be a big company with a huge marketing budget to get people to notice you. You just have to figure out what you can offer than others can't. Is it educational resources? Is it the most relevant, up-to-date information in the industry? Or is it just a different perspective toward the product or subject that others aren't taking? Once you figure out what it is that makes you so special, you'll realize that convincing others is simpler than you think.